Given the name, I'm assuming Dhaka Chicken is a popular dish in Bangladesh. It's that time of the year – Ramadan/ Ramzan – when I'm constantly looking for appetizer recipes for Iftar especially with boneless chicken since it cooks quickly. I tried Dhaka Chicken for the first time and the taste has made the recipe worth sharing. 🙂

Try these boneless chicken appetizers: Chicken Satay, Malai Chicken Tikka, Chicken Croquettes, Chicken Shawarma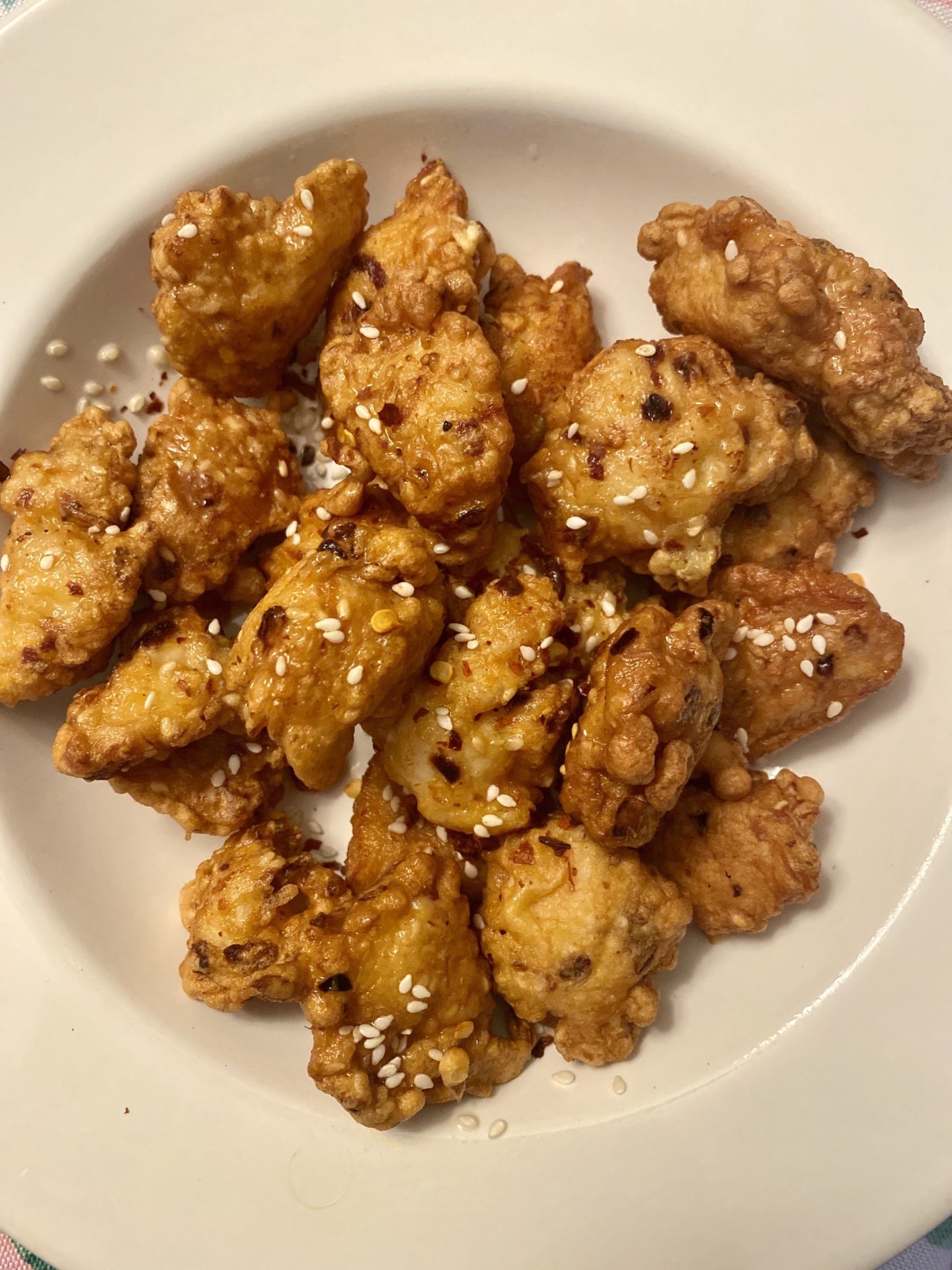 Ingredients:
500 grams boneless chicken, cubed
1 egg
2 tsp crushed chilli flakes (adjust to your taste)
1 tsp crushed garlic
1 tbsp lemon juice
1 tbsp sesame seeds
1 tbsp maida / flour
2 tbsp cornflour
Salt to taste

Method:
1. Beat the egg and whisk in all the ingredients except the chicken to make a thick paste.
2. Add the chicken pieces to the marination paste. Mix well to coat all the chicken pieces. Marinate for half-an-hour to 1 hour.
3. Heat oil in a pan to deep fry. Fry the chicken pieces till golden and cooked through. Fry on medium flame so that the chicken is cooked without burning the sesame seeds.

Garnish with sesame seeds and spring onions. Serve with ketchup or any other dip.