One of the favorite starter recipes is the satay. Satay originated in Indonesia and is the country's national dish. A simple alternative to kababs, satays are skewered meat pieces that are originally grilled. Of late, the pan seared method to prepare satay are also welcomed. Satay is incomplete without its soul-mate – the peanut satay sauce. If you've been struggling to get the right peanut satay sauce recipe, your hunt ends here. Our Chef brings you peanut satay sauce and chicken satay recipe.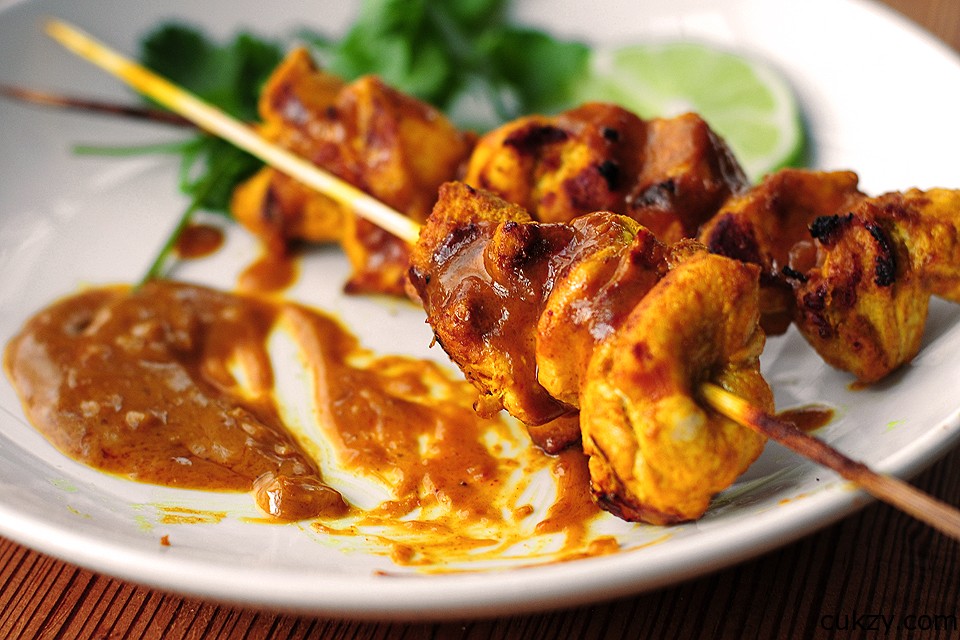 Peanut Sauce
250 grams Peanuts without skin
3-4 cloves Garlic
1-2 Shallots
2 Red Chillies
3-4 tsp Oyster sauce
3-4 tsp Sweet Soya sauce
1. Deep fry peanut, garlic shallots and red chillies.
2. Blend all together. Add in the oyster sauce and soya sauce.
This makes your peanut sauce.
(served warm)
For Satay marination
1. Cut your choice of meat into small size cubes. You can also use Chinese cut of lamb, beef, or chicken breast. Prawns can also be used.
2. Add 3 tsp of oil and pinch of salt to the peanut sauce.
3. Marinate the meat for 1 hour in chiller.
4. Put on skewers, and grill them. Alternatively, you can pan sear or cook in oven.