Baked stuffed puff pastries and dinner rolls are a treat and a healthy alternative to fried ones like egg rolls, spring rolls, and samosas. I'm not an eager baker so I was looking for an easy dinner roll recipe that didn't have any baking science. This is the easiest I've found so far and it is an absolute delight. This chicken and cheese dinner roll takes my search for boneless chicken recipes to another level.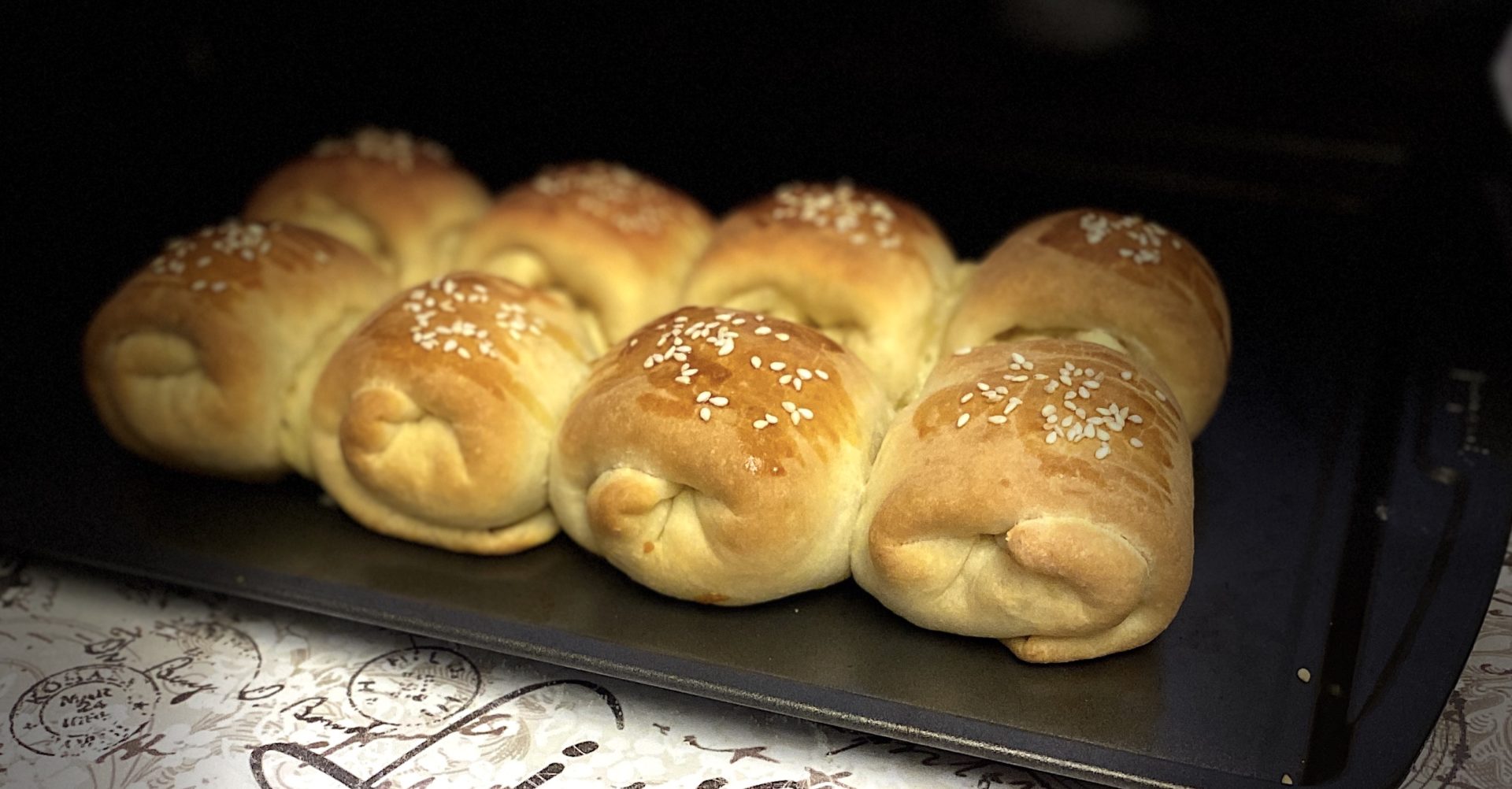 For The Rolls:
2 cups flour (maida)
1 tsp dry yeast
1 tbsp sugar
1/2 cup warm milk
1 large egg, whisked
3 tbsp butter
1 tsp salt

Method:

1. Mix all ingredients into a smooth dough. Keep a tbsp of the beaten egg aside for glazing.

2. Cover and keep in a warm place for 60 minutes. The time will be halved if you're using instant yeast.

For The Stuffing:

1 cup of boiled, shredded chicken
2 tbsp oil
1 cup chopped onion
1 cup grated carrot
1 cup chopped spring onion
1/2 tsp salt
1/2 tsp black pepper powder
1/2 tsp red chilli powder
1/2 tsp parsley / basil (dried or fresh)
1/2 tsp turmeric powder
1 tsp flour (maida)
1 cup milk

Method:

1. Heat oil in a saucepan. Add in the chopped onions and sautée till soft. Don't brown them.

2. Add the carrots and spring onions. Sautée till the carrots are soft. Add in all the spices and mix well and sautée for about 10 seconds.

3. Add in the flour. Mix to combine all the ingredients well. Add the milk. Cook on low to medium heat till the milk dries up. Keep aside and cool.

Prepare the Rolls:

1. Divide the dough into 8 equal parts and shape them into balls.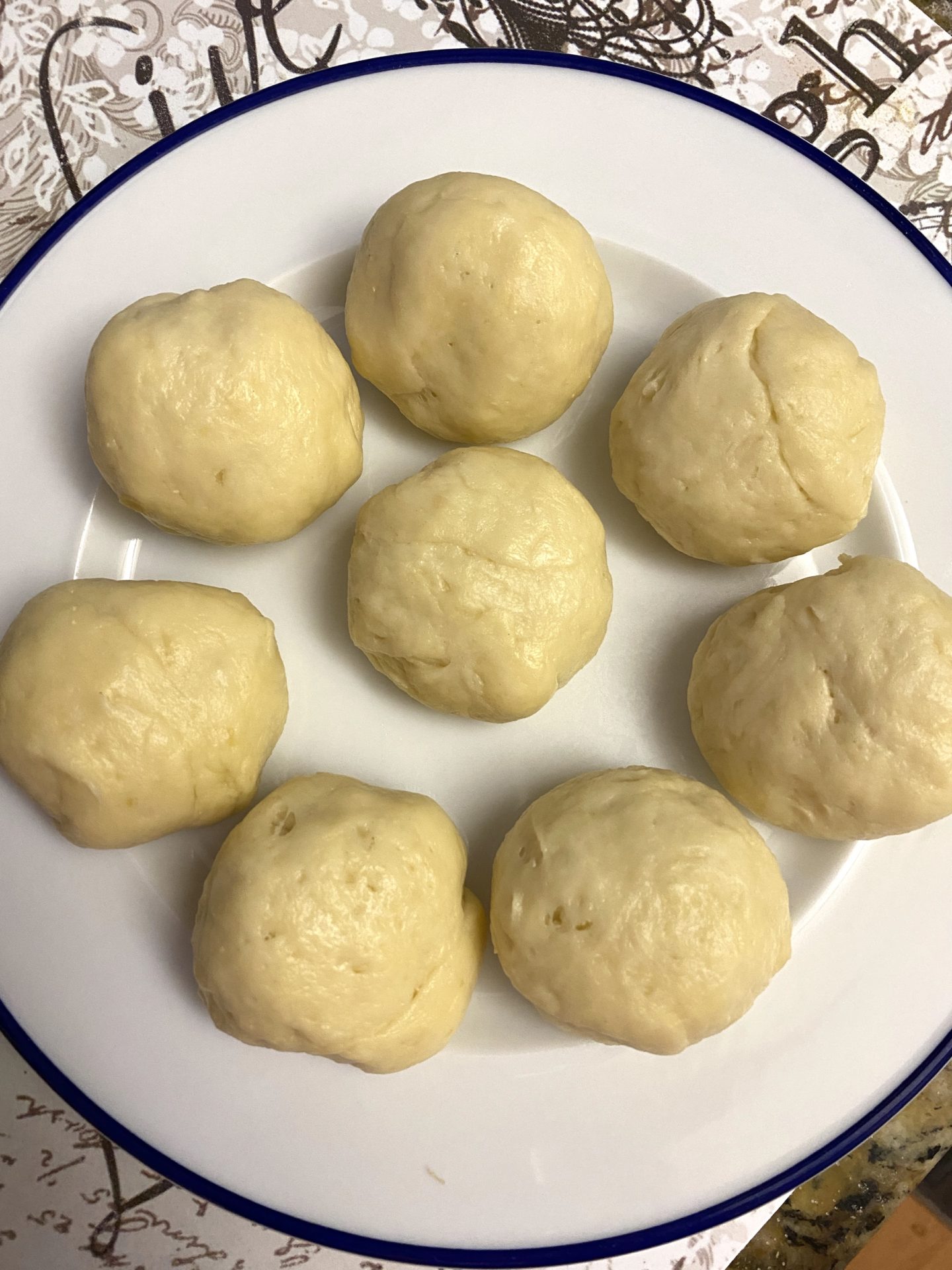 2. Roll a dough ball into an oval shape with a rolling pin.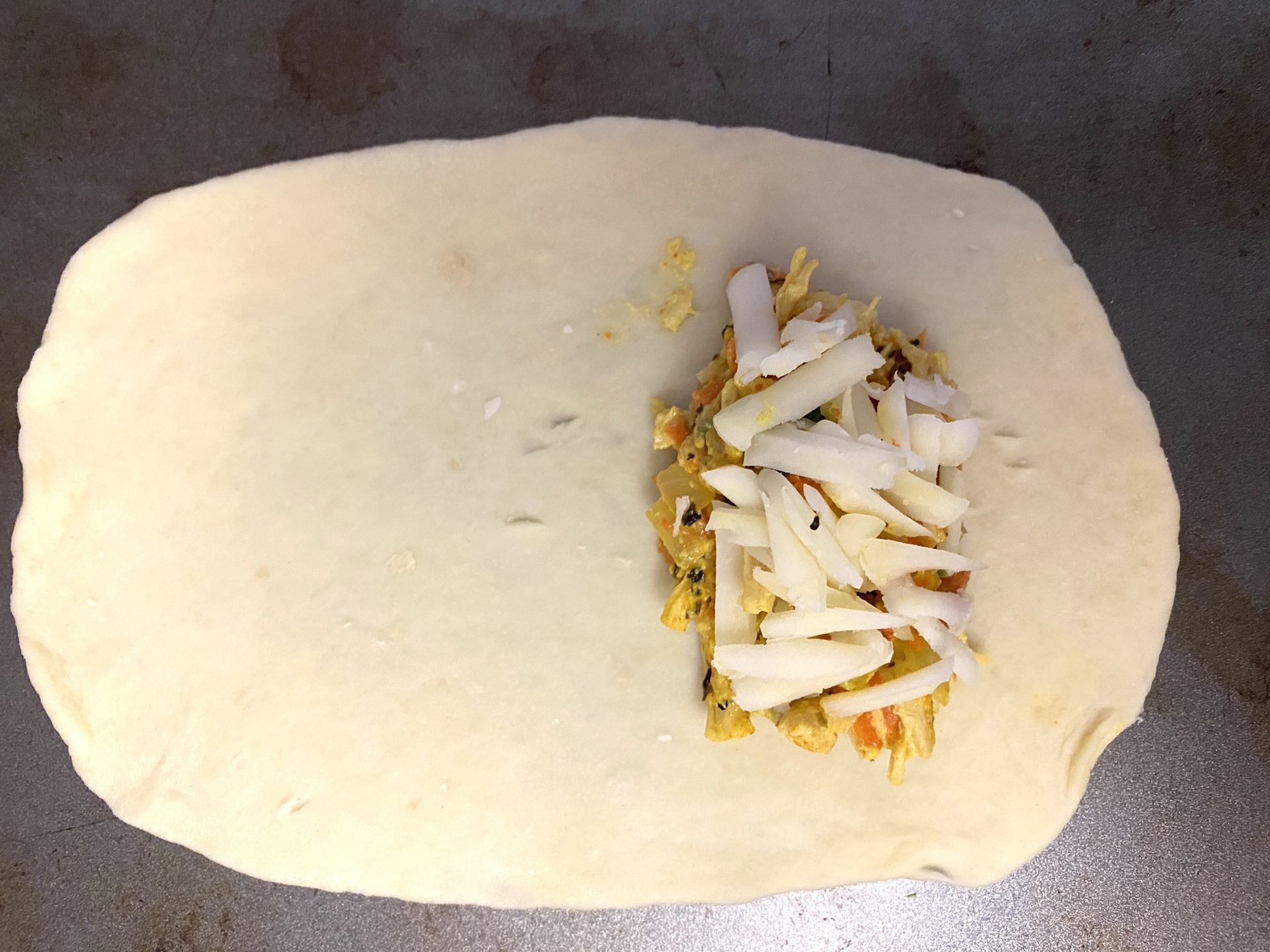 3. Add a tbsp of the chicken stuffing on the curved edge of the flattened dough. Top it with a teaspoon of grated mozzarella cheese.

4. Fold the long edges inwards to cover the stuffing. Fold in the narrow edge to make a roll.
5. Brush each roll with the beaten egg. Sprinkle sesame seeds on each roll. Place the rolls on a baking dish and bake at 180 C or 350 F for 20-25 minutes.