Here's an authentic pasta recipe from our friend – a chef! Cukzy brings you a recipe straight from the kitchen of a professional chef. Enjoy!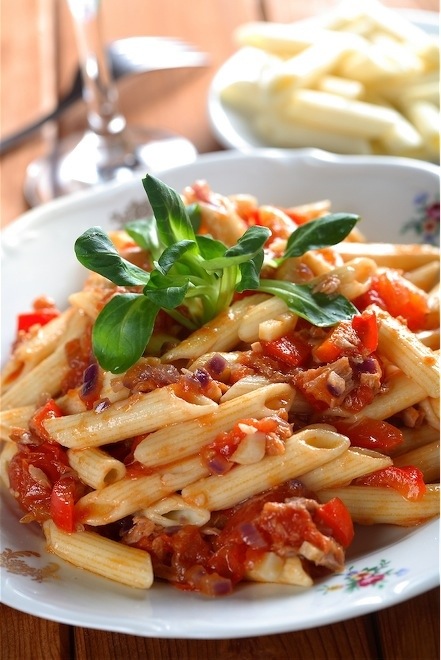 Ingredients:
5-6 red tomatoes
1 medium sized onion chopped
1-2 Carrots roughly chopped
2 cloves Garlic crushed
Basil and celery sticks
1 tbsp olive oil
1 tbsp oregano
Salt and pepper to taste
Method:
1. Heat olive oil in a pan, and add the crushed garlic, carrots, onion and the celery sticks. Sauté till the onion is caramelize.
2. Add in the tomatoes and cook on slow flame till the tomatoes and vegetables are tender.
3. Add in fresh basil leaves, salt and pepper. Blend the mixture in a blender.
4. In a bowl, add the mixture and toss in the pasta.
5. Fnish by dusting oregano.
Parmesan cheese, butter or chili oil can also be used to enhance flavours and suit your tastes.