Here is another exotic recipe by Chef Jawad. Tomato tea has various health benefits, but is especially known for nasal congestion relief. Slightly tedious, the tomato tea calls for some effort and is time-consuming. But hard work pays off, doesn't it? Here is tomato tea recipe that serves about 5 to 6 glasses.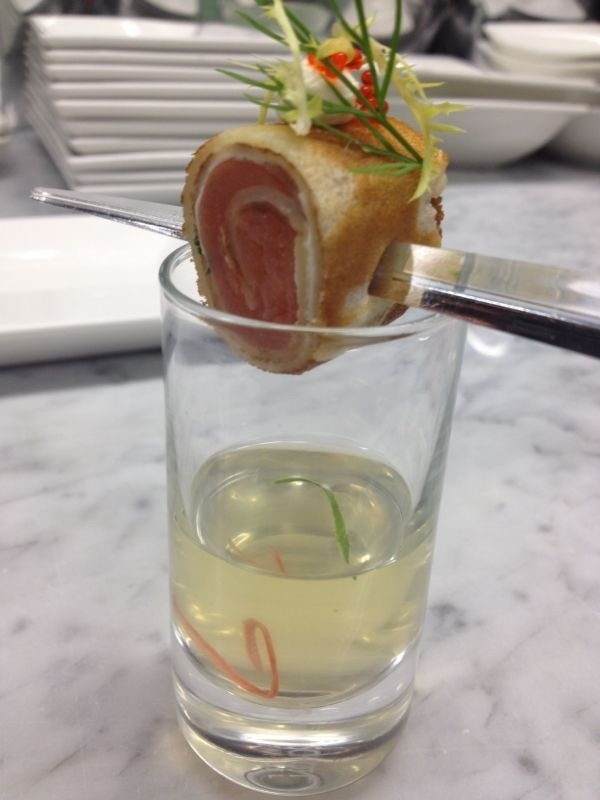 Tomato Tea served with smoked salmon and crepe
Ingredients:
Tomatoes – 5 kgs
Garlic – 4 whole
Galangal (ginger) – 5 to 7 grams
Lemon grass – 1 to 2
Basil leaves – 10
Kafir lime (lime leaf) – 3 to 4
Sugar
Salt
Method:
1. Mince all together with about 250 – 300 ml water. Adjust sugar and salt.
2. Hang the mixture in a muslin cloth for about a day or two to extract the tea.
3. Optionally, you can add in a little whipping cream to create white tomato tea.
Tomato tea tastes best when served chilled. In winters, it can be served at room temperature or slightly warm.