We bring a Konkani-style fish fry recipe with one of the most famous Indian fish – mackerel, also known as bangda. You can use any other fish as well for this fish fry recipe – may it be a snapper or seer fish. Fish fry is one of the favourite Sunday lunch meals, especially when it has to go with dal or vegetable pulao. This mackerel recipe is famous across the Mangalore-Goa coast line – both places known for their seafood recipes. Try this delightful bangda recipe and let us know how it was.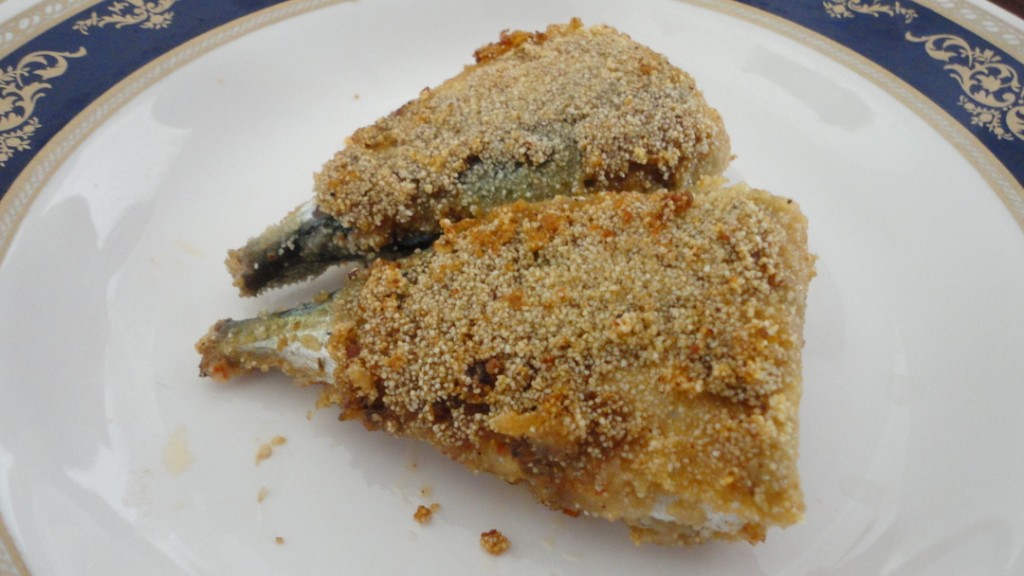 Ingredients:
4 pieces mackerel fish – cleaned and halved
1 1/2 cup rawa
Oil for shallow frying
For the paste:
10 Kashmiri red chillies
2 tsp cumin seeds
1 tsp black peppercorns
1/2 tsp cloves
8 cloves garlic
A few ginger juliennes
Salt
1 tsp vinegar
Method:
1. Drain excess water from the fish on kitchen towels and keep aside.
2. Make the paste. Avoid using water for grinding. If need be use about 1 tsp of water. Make sure the ingredients are ground into fine paste.
3. Slit the fish pieces sideways and stuff in a teaspoon of paste. Marinate the fish pieces with the remaining paste for about one hour.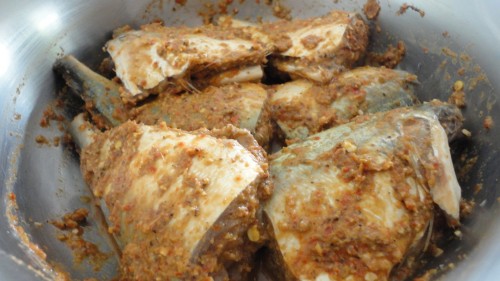 4. Heat oil in a pan, preferably non-stick pan.
5. Coat each fish piece in rawa on both sides.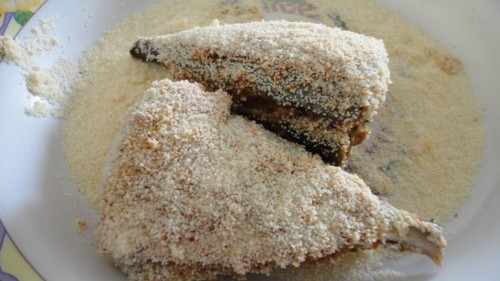 6. Shallow fry the fish till golden brown on both sides. Fry on low heat, increasing the flame once or twice.
Your Konkani fish fry is now ready to serve!