Chicken tandoori has always been a challenging recipe to be prepared at home. And it's not the cooking that is the challenge – it is the tandoori masala. My hunt for a delicious, almost professional and authentic chicken tandoori recipe ended here. For the real tandoori flavour, an overnight marination is a must. If you have more chicken, marinate for two days. This chicken recipe is also one of the easy baked chicken recipes you can find.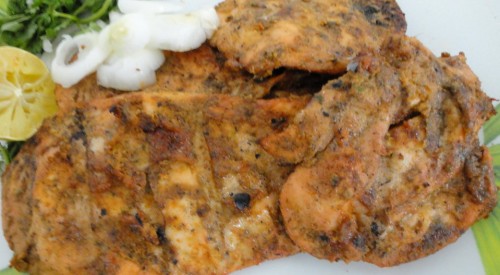 5 chicken breasts/ whole legs
Grind to a paste:
1 small onion, or half medium
1 medium-sized tomato
1 tbsp ginger-garlic paste
3 tbsp coriander leaves
3 green chillies
2 tsp lemon juice
2 tsp oil
Tandoori masala ingredients:
2 tbsp yogurt
4 tbsp tandoori masala powder
2 tbsp tomato ketchup
1 tsp red chilli powder
Salt
Method:
1. Grind the first set of ingredients together to a fine paste.
2. Pour the paste in a bowl, large enough to marinate the chicken. Add in the rest of the marinating ingredients. Season.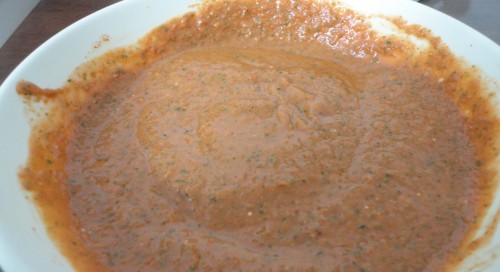 3. Make cuts on the chicken or fork it all over. You can use chicken breasts if you prefer a boneless tandoori, or you can go for full legs or drumsticks.
4. Add the chicken pieces in the marination bowl. Mix well so all the pieces are coated.
5. In a freezer bag or a zip lock bag, put the chicken along with the marinade. Allow the chicken to be marinated overnight in the freezer.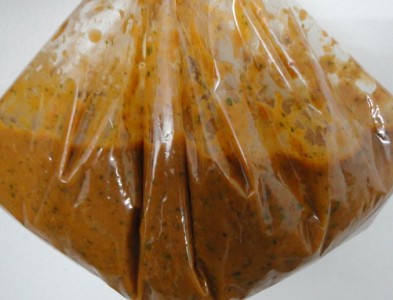 6. Cook the chicken in a pre-heated oven for 25 minutes on each side at 200 degrees C. Pre-heat oven to 180 degrees C. Alternatively, you can grill the chicken for added flavour.
Your chicken tandoori is ready!