Ingredients:
1/2 kg raw mangoes
200 gms sugar
2 1/2 cup water
3 – 4 tb.sp white vinegar
1 cup jaggery
1 tbsp ginger grated
1 tbsp garlic grated
1 tsp red chili powder
1 small piece cinnamon stick, 2-3 pepper corns and 1-2 cloves
1/2 tsp. salt
dry fruit optional – few chopped cashew nuts, walnuts, raisins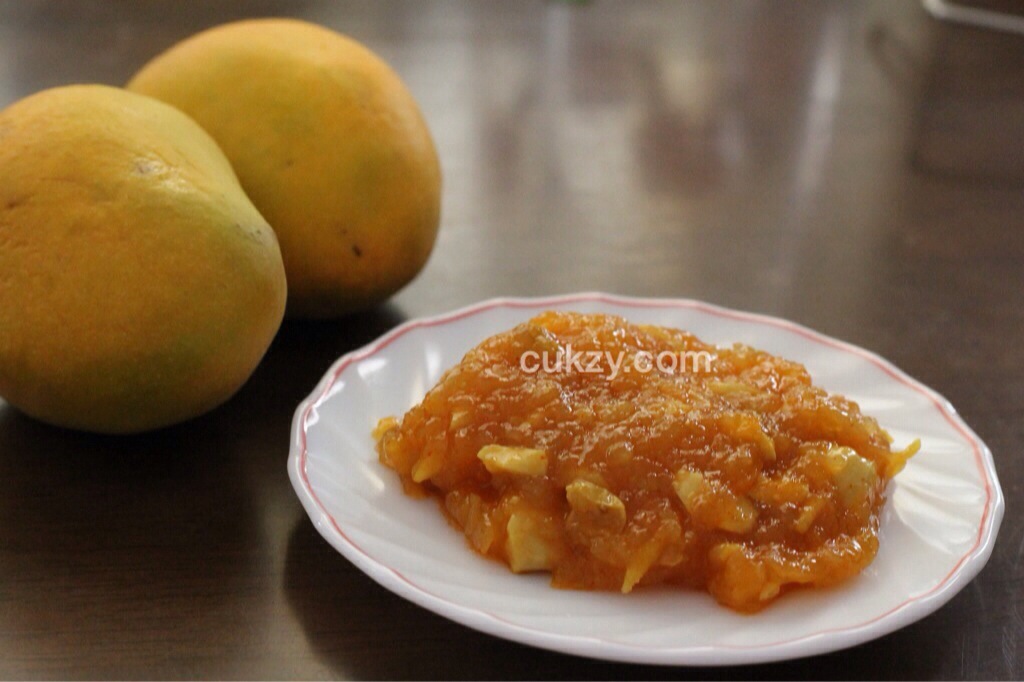 Method:
1. Peel and grate the mangoes. Soak them in water along with vinegar, sugar, jaggery, salt and keep it for 4 – 6 hours.
2. Cook on slow fire for sometime when mangoes half done.
3. Add rest of the ingredients and continue to cook till it thickens.
According to taste you may add sugar, chilli powder or vinegar.