Here's Mutton Rizala from Awadhi cuisine. Unlike the conventional deep-colored and heavily spiced gravies, Rizala is mildly-spiced, nut-based mutton dish. Awadh is known for 'inventing' the dum style or slow-fire cooking. Slow-cooking lets each ingredient release its flavor gradually, making the dish rich in flavor and aroma. Mutton Rizala is one such dish, which tastes best when cooked on slow fire. Pair it with Roomali Roti and have a traditional dinner 🙂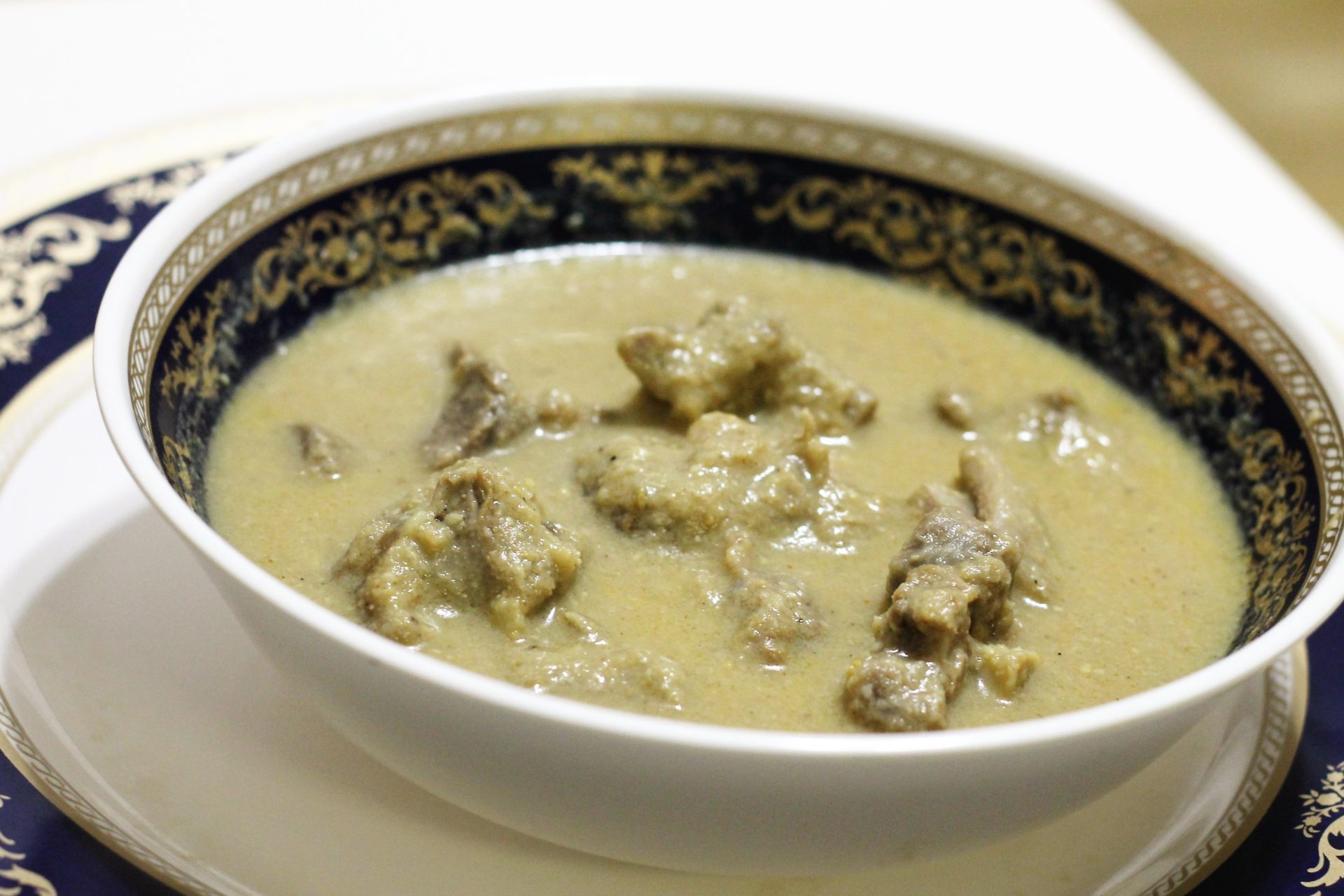 Ingredients:
1 kg mutton
2 medium onions, ground to paste
1 tsp ginger paste
1 tsp garlic paste
6 green cardamoms
1 tsp white pepper
1/4 cup desiccated coconut, ground to paste
1 cup cashewnuts, ground to paste
1 cup curd
1/2 cup khoya/mawa, around 100-150 grams
1/2 cup cream
2-3 tbsp ghee
1 tsp kewra water
Method:
In a heavy bottom pan, add ghee, cardamoms, mutton pieces, ginger-garlic, and the onion paste. Fry it for a minute or two.
Add enough water to cover the mutton. Season with salt.
When the mutton is half-cooked and the water has reduced, add the beaten curd, cashewnut paste, coconut paste, and white pepper powder. Give it a stir and allow to simmer until the mutton is cooked and gravy is thick.
 When done, remove from fire and add mashed khoya, kewra water, and cream. Mix well to incorporate all ingredients.
Ready to serve!