This mocktail has a touch of fantasy just like Cinderella's story did! Try this tangy, fruity cooler loved even by kids!
Ingredients
4 tbsp orange juice
4 tbsp pineapple juice
2 tbsp ginger ale
2 tsp of grenadine/ pomegranate juice
Pineapple and orange slices for garnish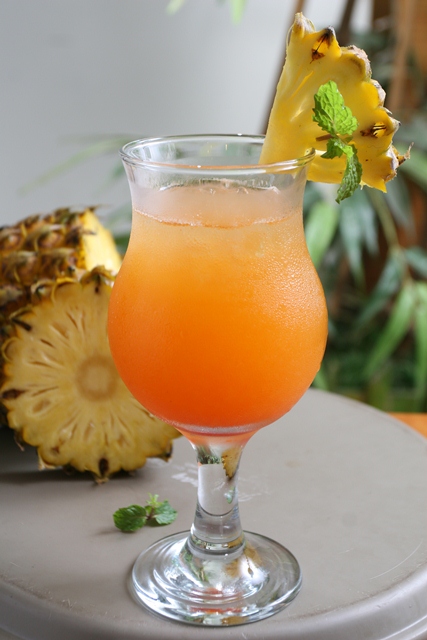 Method:
1. Pour the juices into a cocktail shaker or juice blender with ice cubes.
2. Shake well.and strain into a chilled glass filled with ice.
Garnish with the slices of pineapple and/or orange.