Shirley Temple is made of three simple ingredients – grenadine (substituted by pomegranate juice), ginger ale, and lemonade soda. The drink is named after Hollywood's famous child star, Shirley Temple. Perhaps that's why the mocktail has an soft taste and a light blush.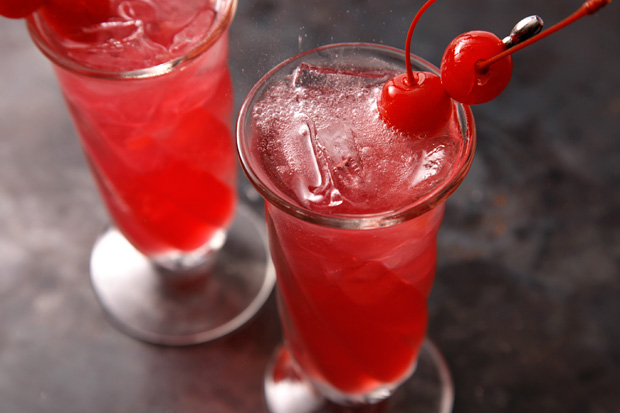 Ingredients:
2 – 3 tsp pomegranate juice/ syrup
2 tsp ginger ale (you can use some sprite if you don't have ginger ale)
Lemonade-lime soda to fill up (or lemonade. Use lemonade if you're using replacing ginger ale with Sprite)
Ice cubes
Method:
Put the pomegranate syrup with ginger ale in a tall glass. Add the lemonade and top with ice.
Serve cold.