Summer definitely means barbecue and grill. With an array of barbecue recipes, here is a barbecue chicken recipe by our Chef. So what are your plans for the weekend?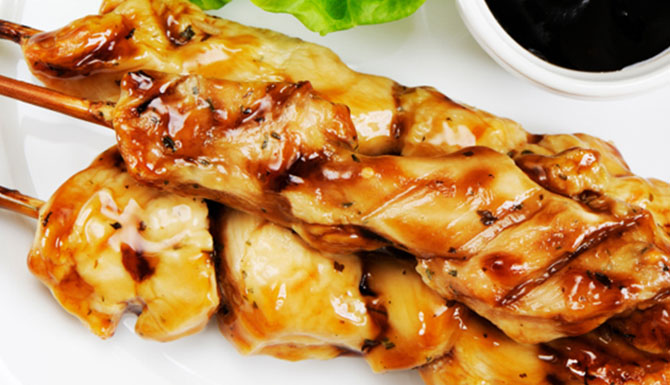 Ingredients:
4 boneless skinless chicken breast halves
1 cup Garlic BBQ sauce
2 tablespoons vegetable oil
1 tablespoon lime juice
2 cloves garlic, minced
1/2 teaspoon ground cumin
1/2 teaspoon dried oregano
1/4 teaspoon salt
additional Garlic BBQ sauce
Method:
1. Place each chicken breast between 2 pieces of plastic wrap. Flatten chicken to 1/4-inch thickness, using a meat mallet; cut into 1-inch pieces. Place in a shallow container.
2. Combine next 7 ingredients, mixing well. Pour over chicken, cover and chill 1-2 hours.
3. Thread chicken onto skewers; cook over hot coals 6-8 minutes or until done, turning occasionally and basting with remaining marinade.
Serve with additional BBQ sauce.