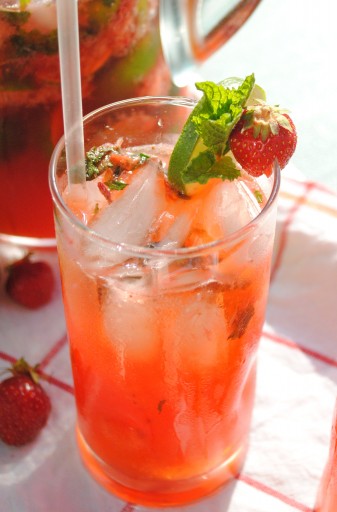 Ingredients
Juice of 10-12 large lemon
20 large mint leaves
7-8 medium strawberries
3/4 cup to 1 cup sugar
Ice
1 litre club soda
Method
1. Wash the mint leaves and strawberries. Blend the lemon juice, mint leaves, strawberries, and sugar.
2. Add ice and club soda and serve immediately.
Note:
You can use Sprite/7up instead of soda. Don't add sugar.
You can do everything ahead of time except the adding of ice and soda–do this just before serving. The ice will melt and dilute the drink, and the soda will fizzle out.