Blush on Ice is something like a strawberry lemonade. The orange gives it a lovely tang, though it's optional. Some recipes also use a tsp or so of sugar to make it slightly sweet.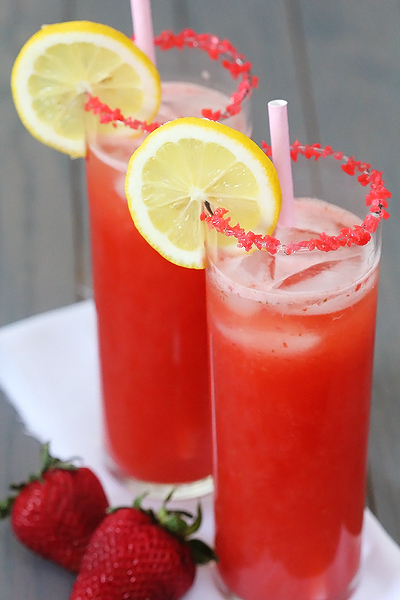 Ingredients: 
2 strawberries, cut into slices
6 large mint leaves
Crushed ice/ ice cubes
Juice of 1/4 lime
3 tbsp Orange Juice (I take the easy way and use Tropicana)
Club soda/Sprite
Strawberry, whole mint leaves, lemon slices to garnish (optional)
Method:
1. In a tall glass, crush/mash the strawberries and mint leaves together.
2. Mix in the lime juice and orange juice. Add the crushed ice/ ice cubes.
3. Fill the rest of the glass with club soda or Sprite and stir.
Garnish with a strawberry and some whole mint leaves.