Pastrami is brined meat that is seasoned with herbs and smoked or steamed. Pastrami is either from beef, chicken, lamb, or turkey. There are so many (MANY!) recipes for a pastrami sandwich, the famous and authentic being Reuben's. I've decided to try all variations starting with this one – Pastrami Coleslaw Sandwich (Maybe because mayonnaise is one of my favourite sandwich ingredient). Core to pastrami sandwiches are rye bread and Swiss cheese. Everything else can be spun around to suit your taste 🙂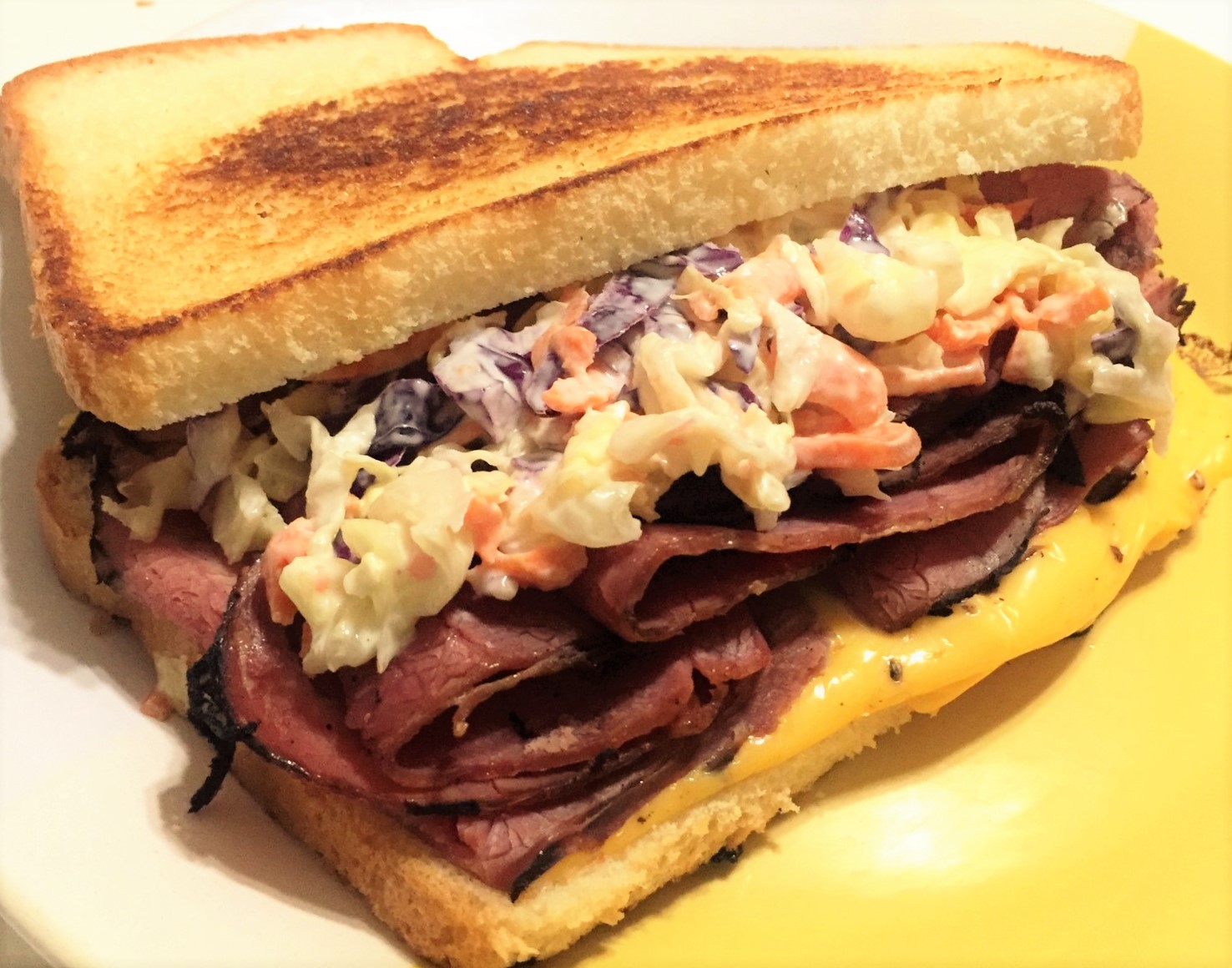 Ingredients:
5 ounces pastrami slices (per sandwich)
2 slices rye bread (You can substitute with any toasted/crusty brown bread)
2 slices Swiss Cheese
1 tbsp coleslaw (here's the recipe)
Method:
Arrange them! 🙂 A slice of cheese on rye bread topped with pastrami and a helping of coleslaw. Close it with a slice of bread.