Coleslaw has 'evolved' from its original to a variety of combinations. All are equally delicious and pretty much have the essence of a coleslaw – 'crunchy and creamy'. Dressings vary from buttermilk and mustard to tahini and yogurt. This coleslaw dressing is with sour cream. Coleslaw is no longer just about cabbage and carrots. Red, yellow, and green bell peppers, onions, and beets enhance the taste and colour. Fruity touch to slaws include apples, pineapple, and toasted almonds. I'm going to try all variations (like the pastrami sandwich) and, if I like them, they'll be here on Cukzy 🙂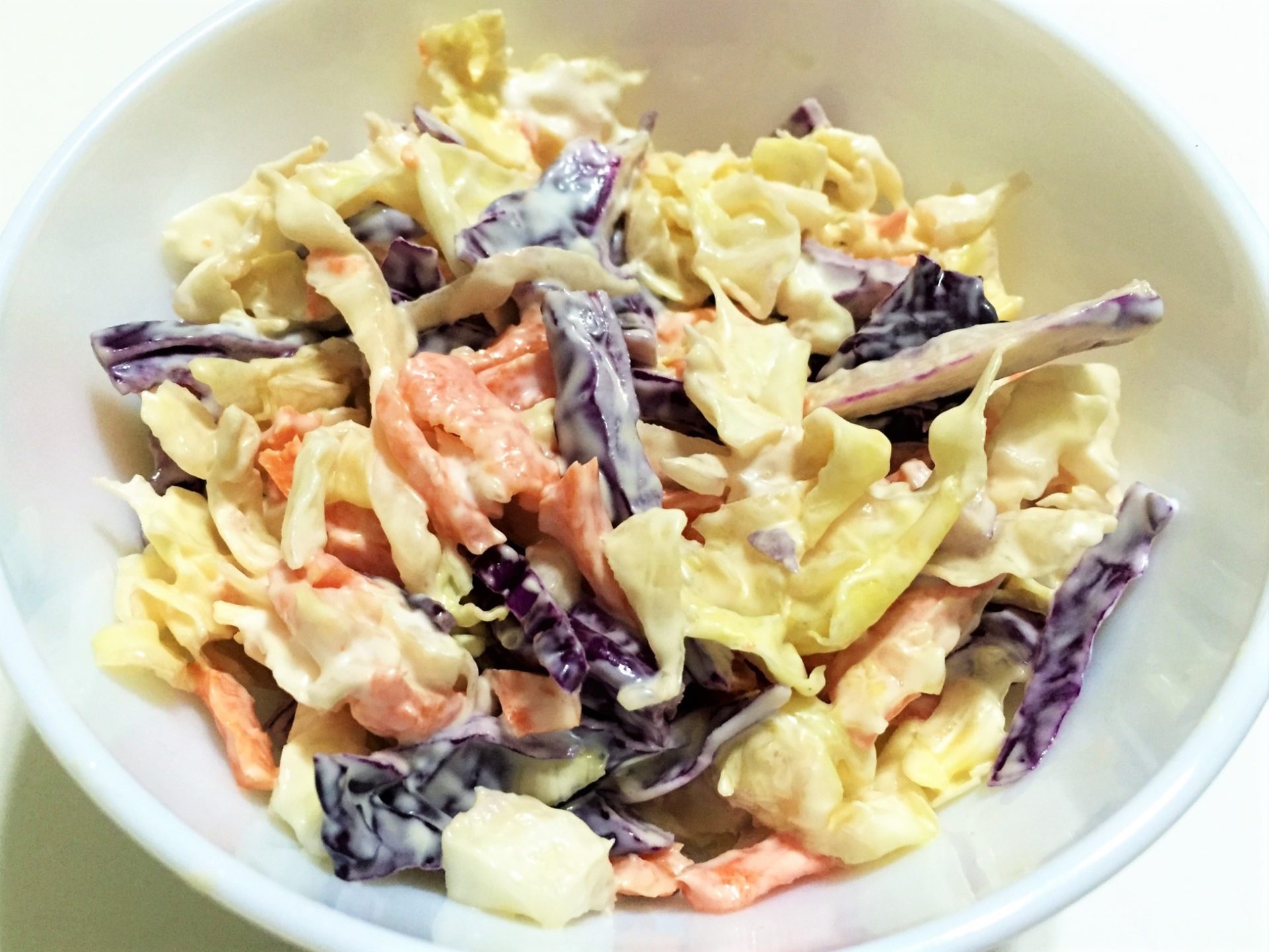 Ingredients:
2 cups shredded green cabbage
2 cups shredded red cabbage
1 cup grated carrots
1/2 cup mayonnaise
1/2 cup sour cream
1 tsp white/ cider vinegar
Salt to season
Method:
Cut the cabbage in quarters. Peel out one or two outer thin layers and cut out the tough core in the center. You can coarsely shred it with a grater, or in a food processor, or simply slice it finely cross-wise. Salt the cabbage and keep aside for an hour or so to make it more crunchy. Clean the shreds with a quick cold water rinse. Dry them thoroughly using kitchen napkins. Moist cabbage shreds can make a coleslaw soggy.
Whisk the mayonnaise, sour cream, and vinegar in a small bowl. Season with salt.
Toss the cabbages and carrots in a large mixing bowl. Pour the dressing and gently combine everything. Coat all the shreds evenly. Refrigerate for an hour.