Heavenly – there is no other word that describes melting moments. Melting moment cookies are made with butter, some sugar, and flour. So, you need to be ready for some calories here. They are crunchy on the outside, and melt in your mouth before you can chew. Hence the name. This is one of the easy cookie recipes for kids and is best to present to your guests, or at a party. Melting moments need about one hour, including the baking time. This melting moments recipe is my first take at baking. I had never known it was so simple and amazingly delicious. What I loved most was the fresh homemade cookies aroma in my house!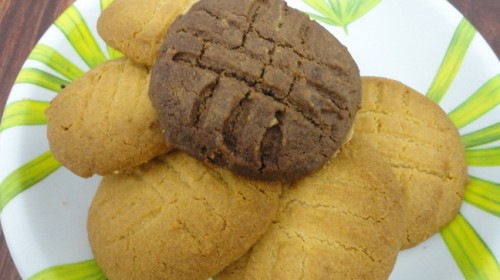 Ingredients:
250 grams butter (at room temperature)
3/4 cup icing sugar
1 1/2 cup all purpose flour (maida/plain flour)
1/3 cup corn flour
3 to 4 tablespoons cocoa (optional)
Method:
1. Preheat oven to 180 degrees Celsius.
2. In a mixing bowl, soften the butter. Sift the icing sugar and add to the butter. Mix well so no lumps remain.
3. Sift the plain flour and the corn flour and add to the butter. Mix till the batter is thick and smooth (this will take a while and a little effort).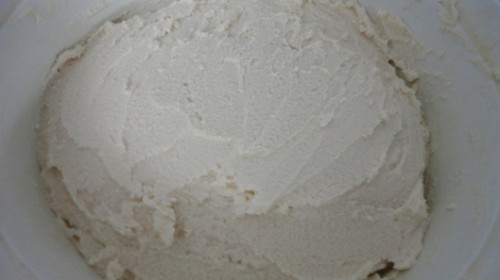 4. Make small round balls and place them on a baking sheet. Flatten them slightly. Leave enough space between the cookies as the cookies increase in size during baking. If you don't have a baking sheet or dish, use an oven wired rack and cover it will two layers or aluminium foil. (That's what I did 🙂 ).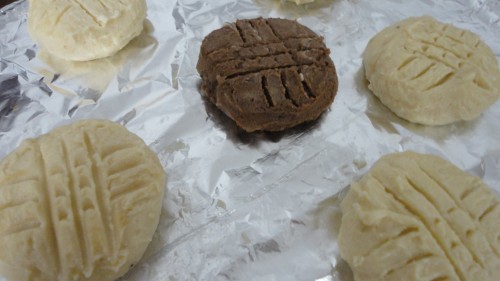 5. Bake the cookies at 180 degrees celsius for 15 – 20 minutes.
That's it! Homemade melting moments are now ready to serve – and eat!!! Enjoy!