Here's a dish you'll want to make again and again.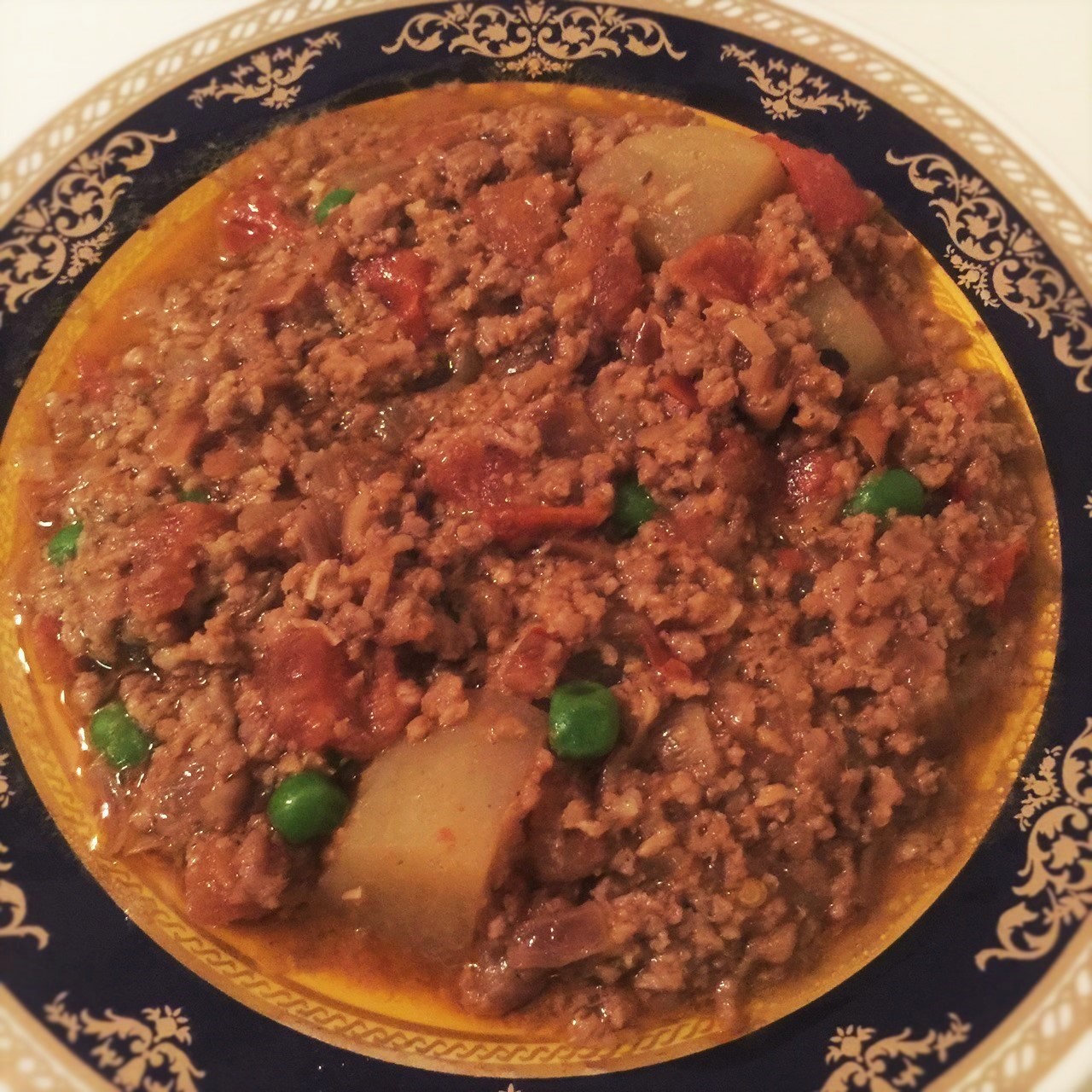 Ingredients:
500 grams keema
1 large onion, chopped
2 medium sized tomatoes, chopped
1 potato, small cubes
1/2 cup green peas
2 tsp red chilli powder
1 tbsp roasted coriander seeds, ground (1 tsp powder)
1 tbsp roasted cumin seeds, ground (2 tsp powder)
1/2 tsp turmeric
1 tbsp ginger-garlic paste
1 cup/100 grams yogurt, beaten
3 whole cloves
2 black peppercorns
1 inch cinnamon stick
1 bay leaf
2 green chillies, deseeded and finely chopped
5 tbsp oil
Salt to taste
Method:
1. Heat the oil and add all the whole spices. Add the onions and fry till lightly browned. Stir occasionally to prevent burning.
2. Add the ginger-garlic paste and the green chillies. Stir for about 5 seconds. Add the tomatoes and fry until completely soft.
3. Add the mince meat and all the spice powders. Season with salt and mix well.
4. Add the potatoes and stir. Allow to simmer for 10 minutes on low flame.
5. Now, add the beaten yogurt and the peas. Mix well and allow to cook for about 20 – 30 minutes on low flame. If the potatoes aren't done yet, add half a cup of water and allow to simmer.
Serve Keema Masala garnished with fresh coriander leaves and lemon slices.
Note:
Freshly ground spices are flavorful and aromatic, so its worth the effort. 1 tbsp of coriander/cumin seeds would yield approx 2 tbsp powder.
You can use either potatoes or peas or both. I love both 🙂