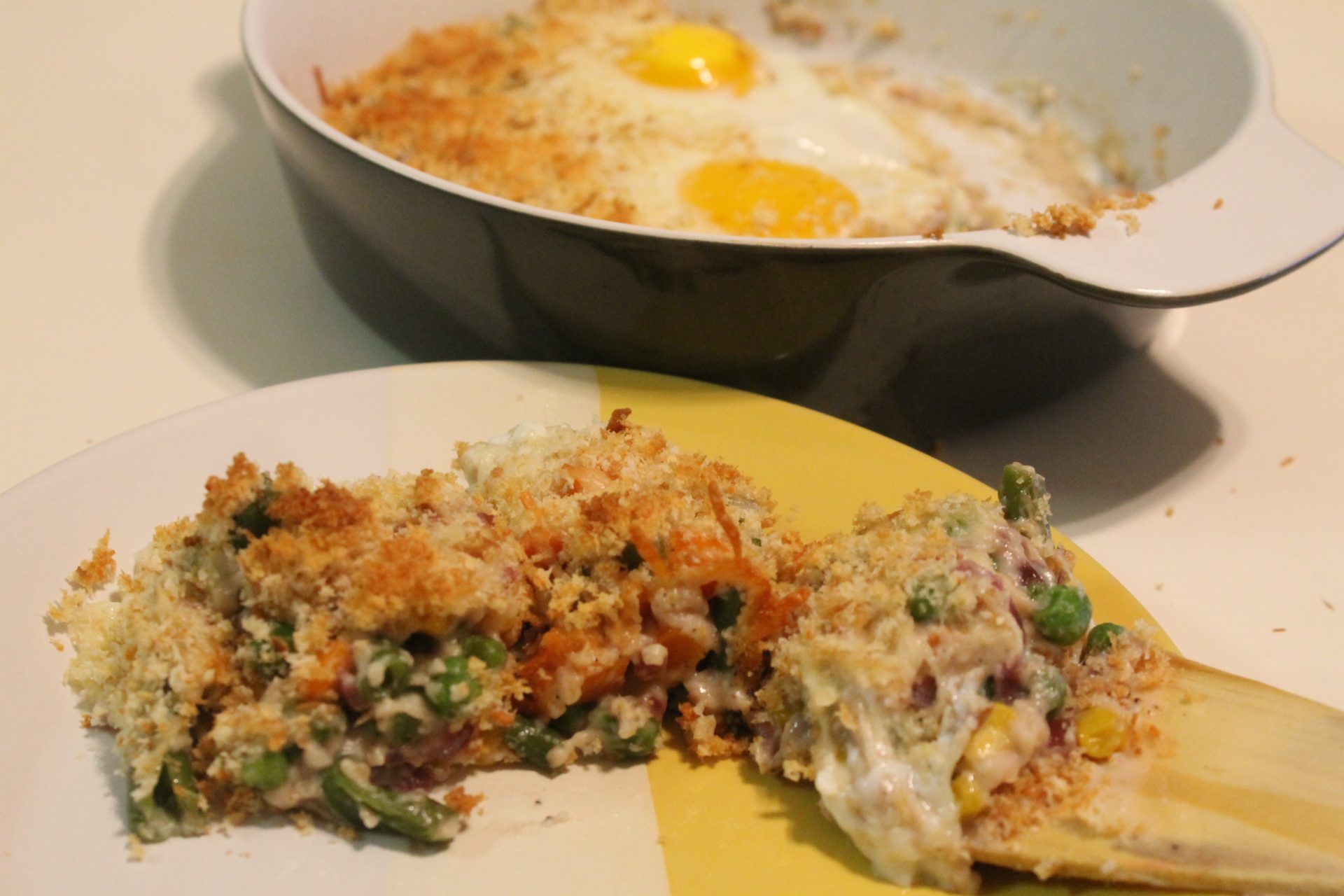 Ingredients:
4 tbsp butter
2 tbsp all-purpose flour (maida)
1 cup milk
1 tbsp minced garlic
1 small onion, finely chopped
1/2 cup boiled and diced french beans
1 medium carrot, boiled and diced
1/2 cup blanched green peas
1/2 cup corn kernels
Salt to taste
2 tbsp cream
1/4 cup grated cheese
1 cup bread crumbs
3 eggs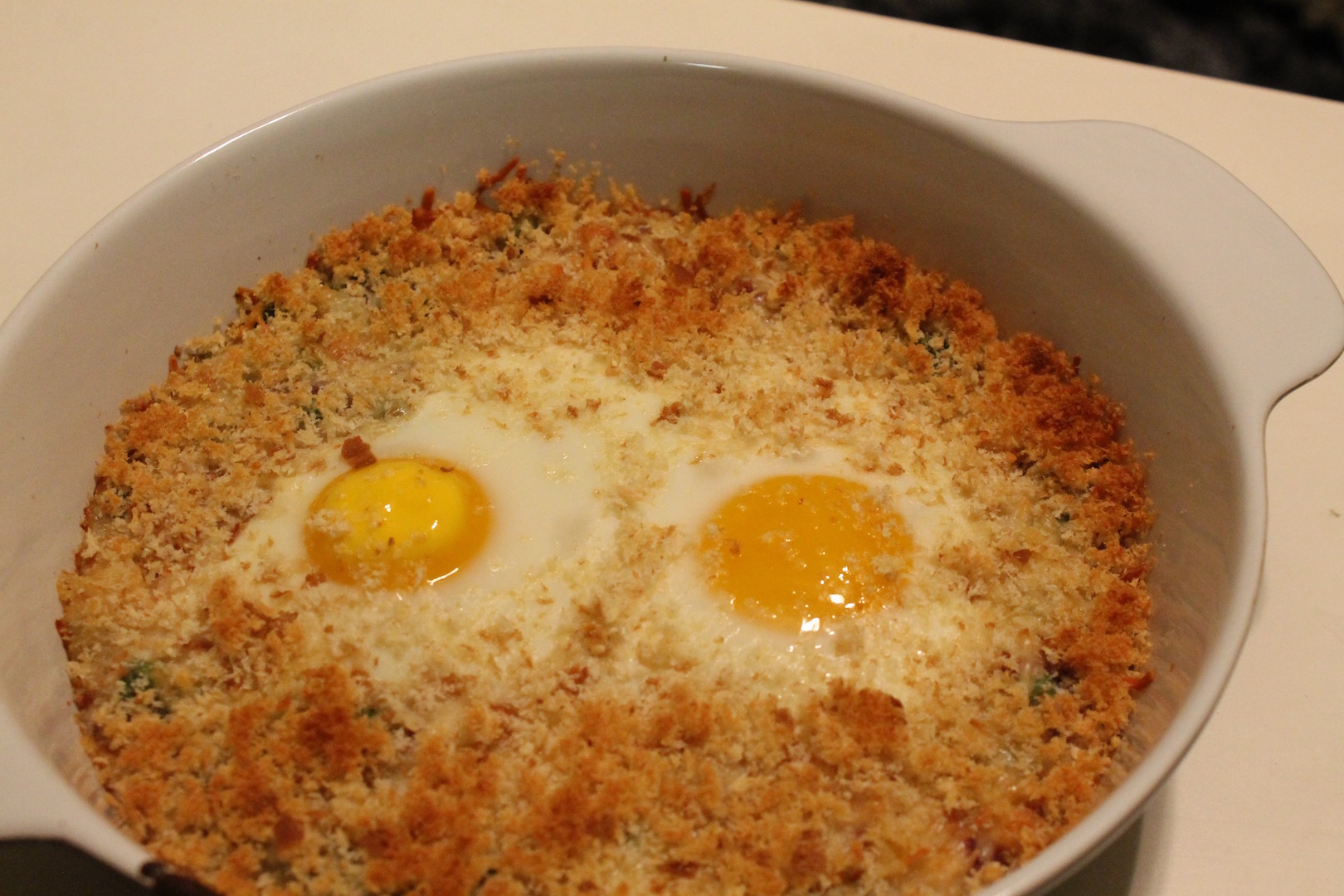 Method:
1. Melt butter in a heavy saucepan. Add the flour and stir on low heat for about 2-3 minutes. Slowly, add a cup of milk, while stirring constantly. Bring to a boil and keep aside.
2. Melt butter in a pan. Add the minced garlic and onion. Stir.
3. Add the boiled carrots, corn, peas, and beans. Toss and cook for a minute.
4. Now add the white sauce, while stirring constantly. Season with salt, white pepper, and nutmeg powder. You can add chili flakes for a spicy touch.
5. Add the grated cheese and cream. Transfer in a casserole or baking dish.
6. Break about 2-3 eggs onto the dish to form a layer of bull's eye/sunny-side up eggs. (Optional)
7. Cover the eggs with breadcrumbs and cheese.