A wholesome dish of rice, meat, and lentils, Keema Masoor Pulao is a hearty meal you can prepare with your everyday ingredients. This is simple but I wouldn't promise it's quick especially if this is your first time. But then, nothing as rich and delicious combination as this can be spun in moments 🙂 However, you can plan ahead or cook simultaneously. I cook the masoor dal and the rice separately in my instant pot (you can use a pressure cooker) while I prepare the keema masala. As a shortcut, you can cook the rice and the dal together (soak the rice for about half an hour if you are using basmati rice so it cooks well along with the dal, and omit the turmeric powder).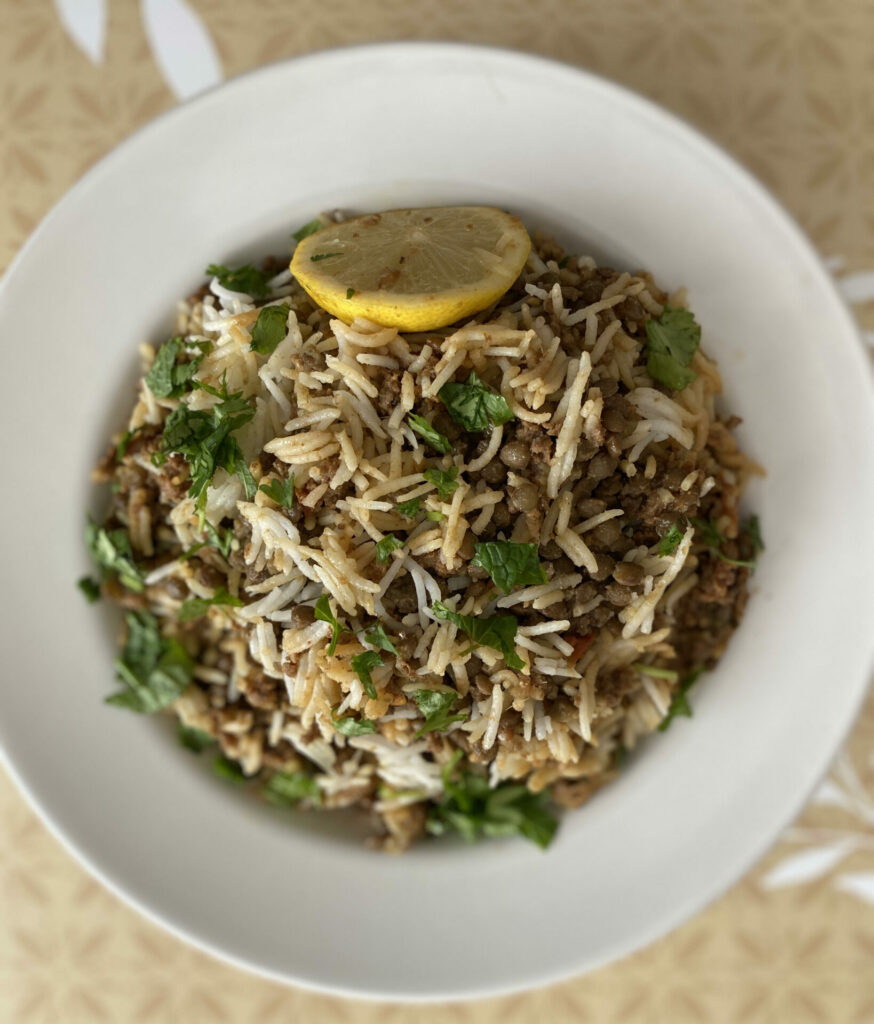 Masoor Dal:

1 cup brown lentils (whole black masoor dal)

1/4 tsp turmeric

Salt to taste

1. Cook the masoor dal till soft (not mushy). Keep aside.
Rice:

3 cups basmati rice (you can use any other type of rice)

Salt to taste

1. Cook the rice till done. Keep aside. (I either leave the cooked rice uncovered or spread it out on a plate so that the rice is not overdone).

Keema:

250-300 grams keema (minced mutton)

2 medium-sized tomatoes, finely chopped

1 medium-sized onion, finely sliced

1/3 cup yogurt (about 5 tbsp)

2 tsp lemon juice

1/3 cup oil

Salt to taste

3 green cardamom pods

1 black cardamom pod

3-4 black peppercorns

3 cloves

1 bay leaf

1-inch cinnamon stick

1/2 tsp cumin seeds

1 tsp red chili powder

1/2 tsp turmeric powder

1 tbsp coriander powder

1 tbsp ginger-garlic paste

2 whole green chilies

1 tbsp coriander leaves, chopped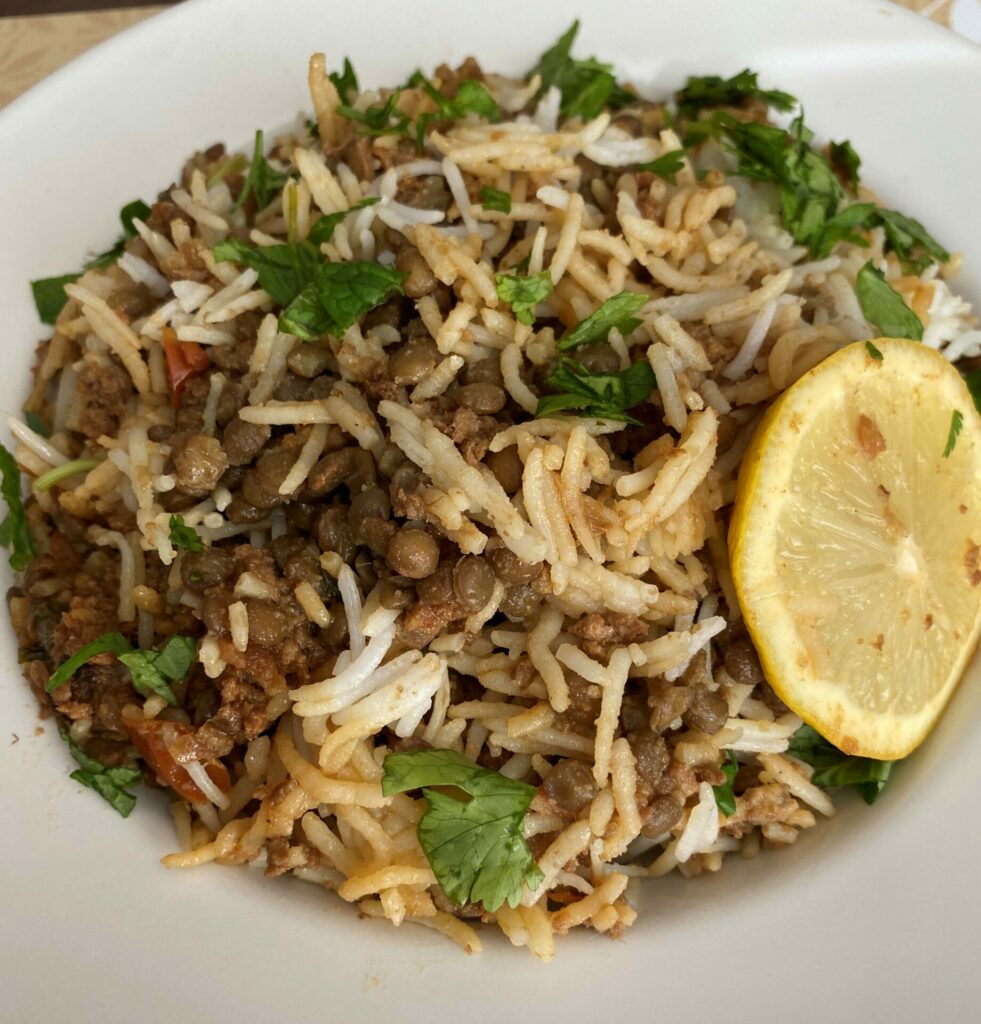 Method:
1. Heat oil on low-medium flame and add the whole spices. Saute the spices for about 10 seconds. (Saute on low to avoid burning the spices).

2. Add the ginger and garlic paste. Saute for about 5 seconds on medium flame. Add the sliced onions and fry till they are golden brown with a crispy texture. (Toggle between medium to high flame. The onions will become soggy if you fry on low flame.)

3. Reduce the flame if the oil is too hot. Add in the powdered spices. Careful not to burn the spices.

4. Add in the minced meat and stir well for about 15-20 seconds so all the ingredients are well combined.

5. Add in the chopped tomatoes and salt. Give a good stir. Cover and cook on medium-low flame till the tomatoes have softened and the meat is cooked.

6. Reduce the heat to low and add in the beaten yogurt while stirring the keema. This avoids the yogurt from curdling. Continue stirring after adding the yogurt to combine all the ingredients.

7. Add in the lemon juice, whole green chilies, and coriander leaves. Mix. Cover and cook till all the water has dried out.

8. Take half of the keema and keep it aside to assemble the pulao in this pattern: Keema -> cooked masoor dal -> cooked rice -> keema -> masoor dal -> cooked rice. Garnish with chopped coriander and mint leaves. Cover and keep warm on low flame for 2-3 minutes. Mix the layers very lightly while serving.