A perfect chocolate treat. Chocolate Lava cake (fondly called Choco Lava Cake) is literally a volcano with a lava of molten chocolate. To me, its more like a chocolate treasure box – "How's it going to be when I dig in". I love the burst of chocolate that oozes out. Thanks to a friend, I got to enjoy this moment again. Here's a simple chocolate lava cake recipe by her for you to try this weekend. Have fun!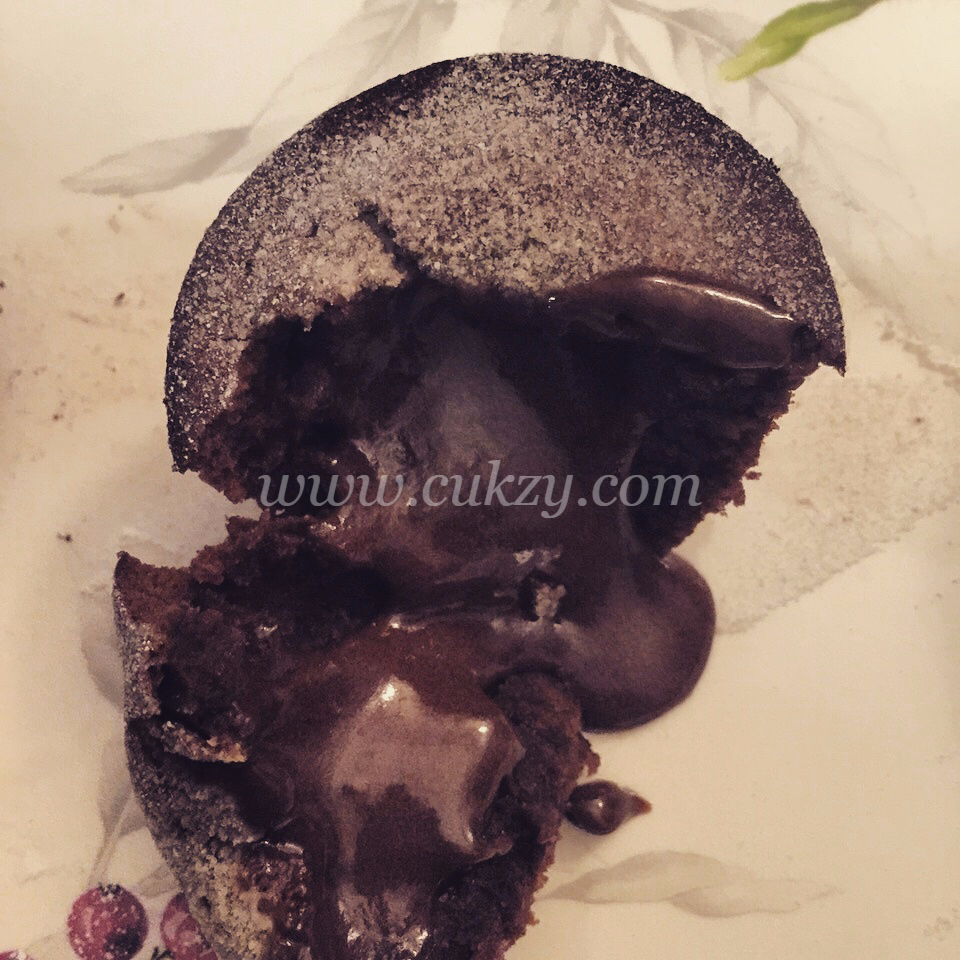 Ingredients:
1/2 cup all purpose flour
1/2 cup butter
3/4 cup/ 150 grams semi-sweet chocolate
3/4 cup powdered sugar
4 eggs
1 tsp vanilla essence
Method:
1. Melt the chocolate and butter together in the microwave. Take it out in intervals to stir. Take care not to overheat.
2. In a big bowl, beat the eggs. Add in the sugar, vanilla essence, and all purpose flour. Beat well to finely combine everything.
3. Pour in the melted chocolate and mix. It's now ready for the oven.
4. Grease the ramekins with butter. Fill only about 3/4th of the ramekins with the chocolate mixture.
5. Pre-heat the oven to 450 F/ 240 C and bake the cupcakes for around 8-10 mins. Bake only until the top and sides are set and firm.
6.  Once done, let it sit for 5 minutes. Flip the ramekins upside-down to release the cakes.
Garnish  with whatever you like! Powdered sugar, berries, whipped cream or ice cream.