It was an evening with little mood to cook but no mood to eat the usual or even a take-out. I decided to attempt Chutney Gosht since it sounded like a good diversion from the usual mutton curries, although not really out-of-the-box. Herbs give it a humble aroma, while the chillies balances the flavor. I love the addition of curry leaves – you'll know why when you prepare this recipe 🙂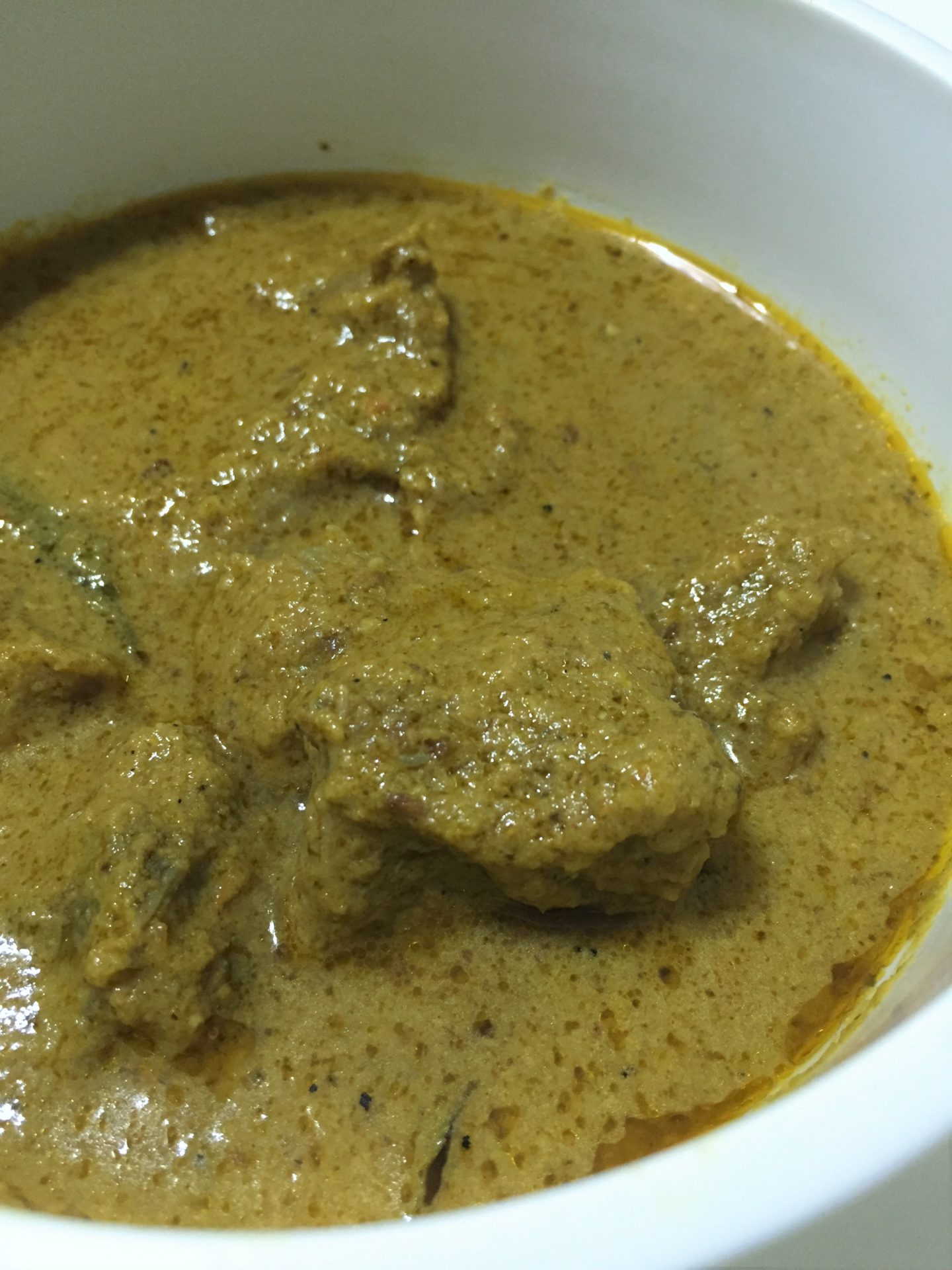 Ingredients:
1/2 kg Mutton
Chutney:
1/2 bunch coriander leaves
10-15 mint leaves
2 inch ginger pieces
1 tbsp chopped garlic, about 8 cloves
Green chillies about 7 or according to your taste
1 onion, chopped
1/2 cup yogurt
1/2 tsp salt
Curry/ Gravy:
1/2 cup Oil
1 onion, chopped
10 curry leaves
4 tbsp yogurt
2 tbsp lemon juice
1 tsp garam masala powder
1-1/2 tsp Salt
1 tbsp chopped coriander leaves
Water
Method:
Blend all the ingredients to make the chutney. You can adjust the number of green chillies to suit your taste. Don't add water. Marinate the mutton in this mixture.
Heat oil in a vessel. Add the chopped onions and curry leaves. Sauté till the onions have browned a little.
Add the mutton with the marinade and give it a stir. Add the yogurt and mix well. Season with salt.
Cook the mutton on low flame with the necessary amount of water.
Towards the end, add the garam masala powder, lemon juice, and coriander leaves.