Here is an instant dahi vada recipe which is more like a magic wand – give it a swirl and you'd have a chaat snack on your table. I'm serious! Blend the moong dal, fry pakoda-style, and pour seasoned yogurt. Of course, if you have the time and zeal, you can make the traditional style. Here is the authentic Dahi Vada recipe.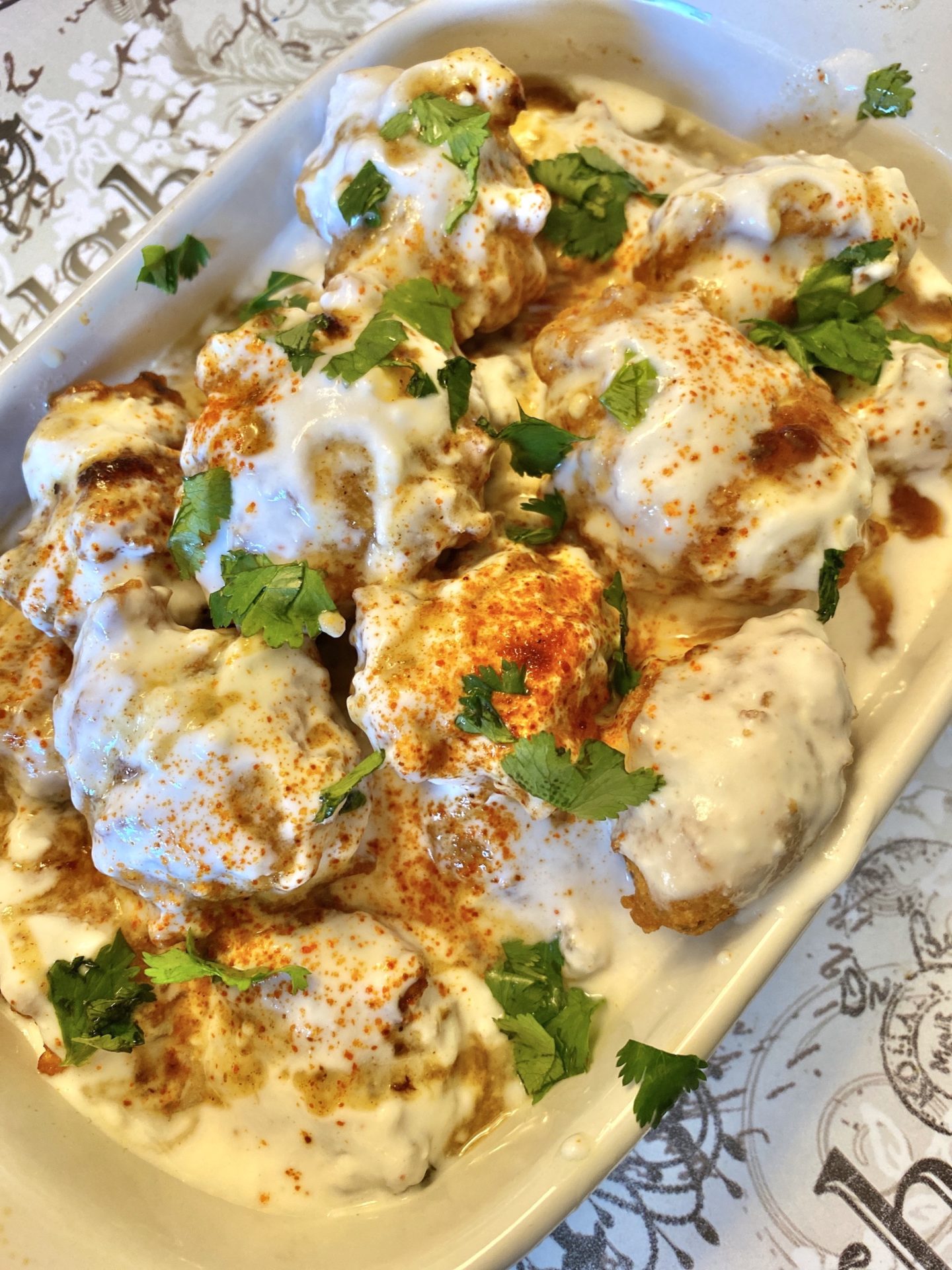 Ingredients:

1 cup moong dal, soaked for a minimum of one hour (split, husked green gram)
3 cups yogurt
1 medium sized onion, chopped
3 tbsp chopped coriander leaves
2-3 green chillies, finely chopped (according to taste)
1 tsp whole cumin seeds
1 tsp red chilli powder
1 tsp salt
1/2 tsp chaat masala

Method:

1. Blend the moong dal to a fine paste with a batter-like consistency. Add water as per necessary to blend the dal.
2. Add the red chilli powder, 1/2 tsp salt, and cumin seeds, coriander leaves, chopped onions, and green chillies. Mix well.
3. Heat oil for deep frying on medium. Spoon small dollops of the batter in the oil. The oil shouldn't be too hot and the dollops should be small – about a tbsp full – else the pakodas won't be cooked inside-out.
4. Fry till golden brown on medium flame. Strain, keep aside, and allow to cool.
5. Beat the yogurt and thin it by adding some water. Add half a tsp of red chilli powder, cumin powder, half tsp of salt, and chaat masala. Mix.

Pour the seasoned yogurt over the pakodas. Top it with spoonfuls of sweet tamarind chutney and spicy coriander-chilli chutney (I use plum chutney since I have it handy). Sprinkle a pinch red chilli powder, chaat masala, and chopped coriander leaves.