Ingredients:
10 medium-sized red potatoes
1/4 cup olive oil
Juice of 2 lemons
1 tbsp oregano
Salt to season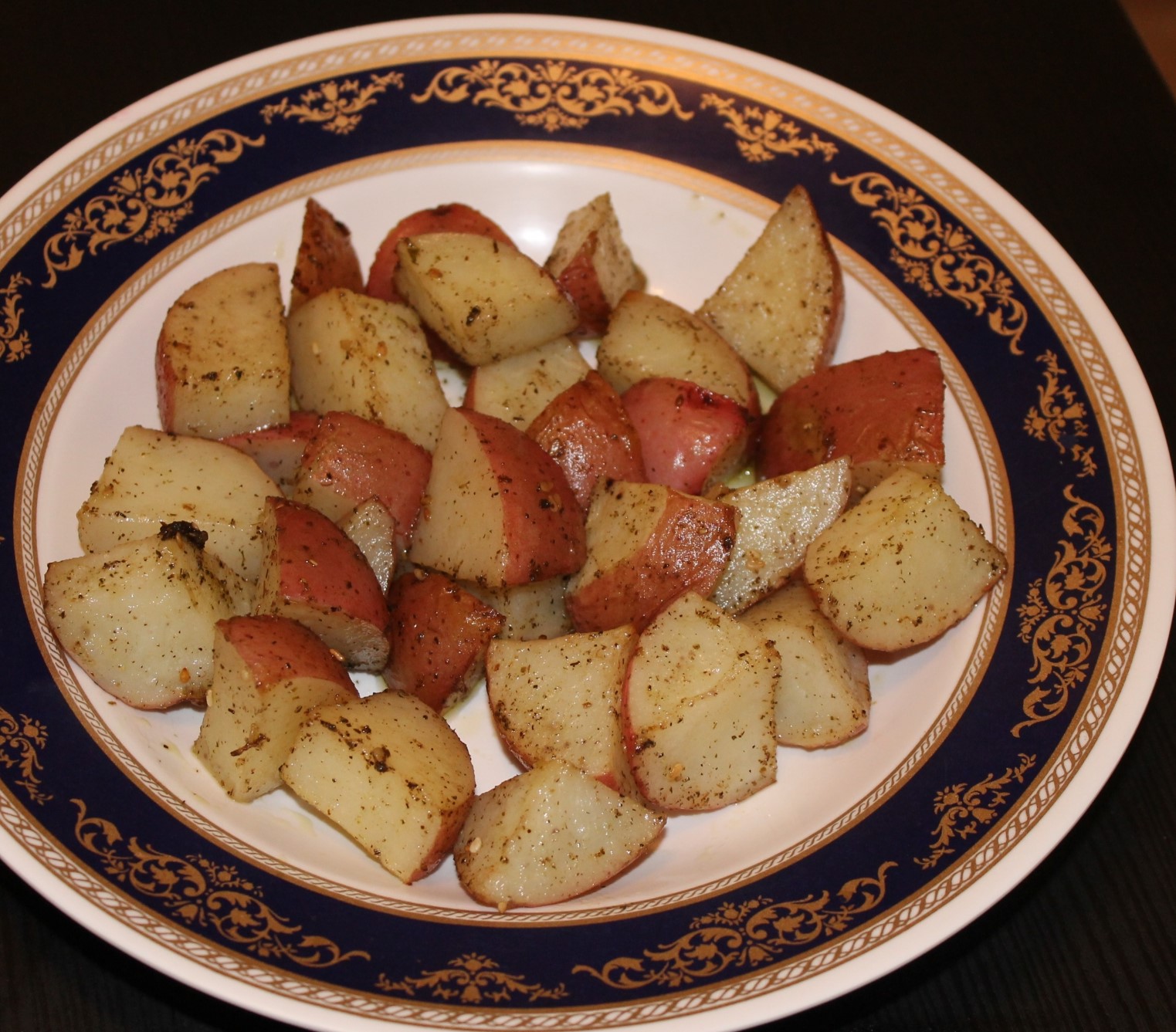 Method:
Preheat oven to 400 F
Wash and quarter the red potatoes in similar sizes.
Pour the olive oil, sprinkle the lemon juice, and oregano. Give it a toss to mix.
Bake for 30 minutes. Turn the pieces to cook evenly.