I stumbled upon this dish during my extensive search on the Internet for a bhindi recipe that's different from the usual. I decided to try this recipe because I had the store-bought Achar Gosht Masala at home which meant 'convenient cooking'. If you don't have it, you can follow the instructions in this recipe and make it at home.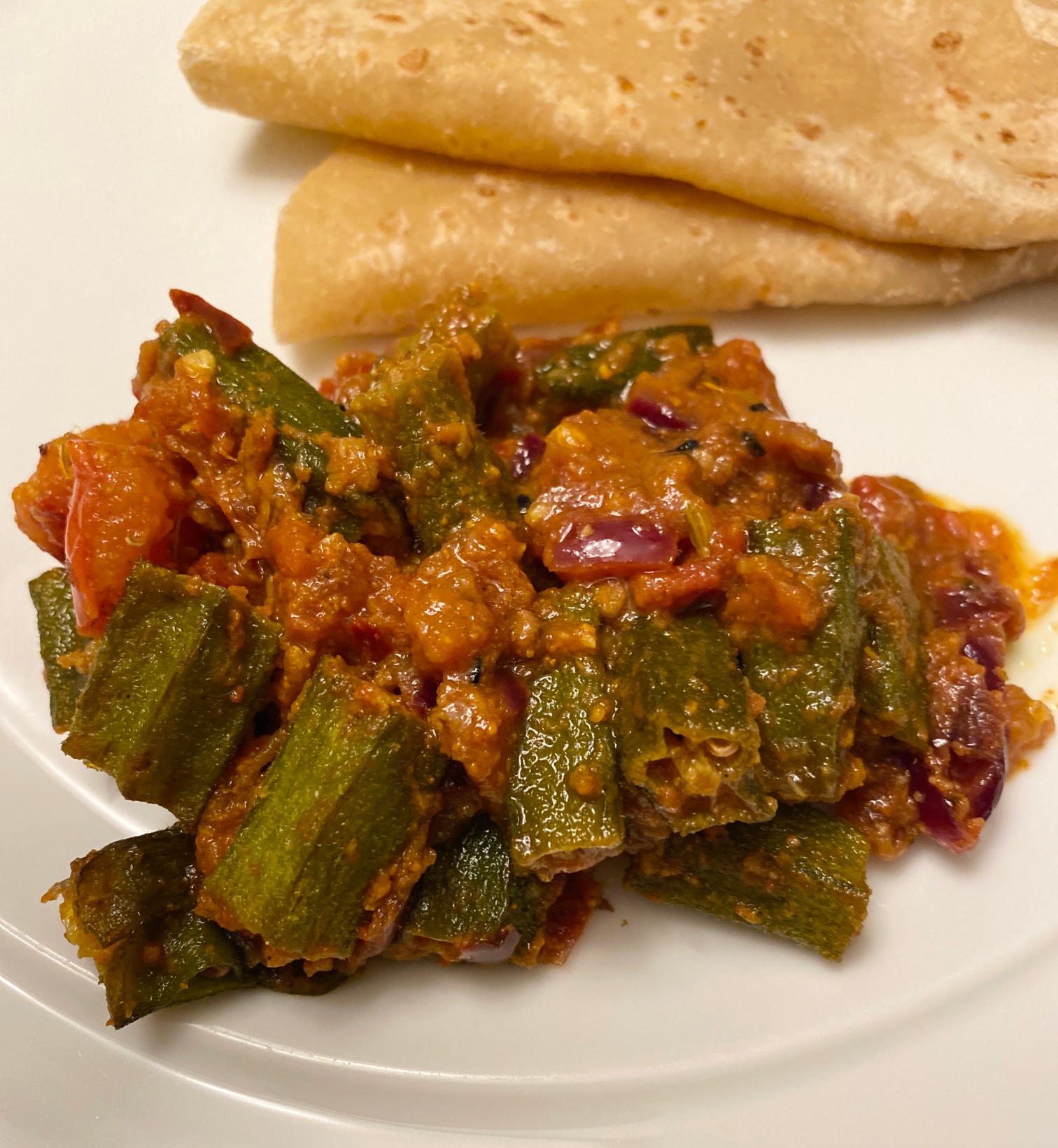 Ingredients:
1/2 kg bhindi (okra/ladies' fingers)
3 tomatoes, chopped
1 tsp garlic paste
2-3 tbsp achar gosht masala
2 tbsp oil for cooking
Oil for deep frying

Achar Masala:
1 tbsp nigella seed (kalonji)
1 tbsp mustard seeds (Raai)
1 tbsp fennel seeds (saunf), finely ground
1 tsp turmeric powder
1 tsp heaped red chili powder
1 tsp salt


Method:
1. Cut the ladies' fingers in 1-inch bite size pieces. Deep fry them in hot oil for 1-2 minutes till crisp. Drain and set aside.
2. Heat 2 tbsp oil in a saucepan and add the garlic paste, curry leaves, tomatoes, and all the achar masala ingredients. Stir fry on low to medium flame till the tomatoes have softened.
3. Add the ladies' finger's and mix. Cover and let it simmer for 10 minutes on low heat.

Serve!