Here is an exotic recipe from the Awadhi cuisine. The bottle gourd or lauki is not a particular favorite of many I know, but this lauki recipe turns the vegetable into a deliciously rich dish. Lauki is one of the recommended vegetables in the summer season due to its high water content. This lauki recipe is one of the exquisite range of delectable recipes by "Dastarkhwan-e-Awadh" – a book that reflects the rich and diverse banquets of the Nawabs. Lazeez Lauki is simple to prepare unlike most authentic recipes. Here is the most comprehensive style of the lauki recipe – Cukzy's picture recipe! Enjoy this divine dish from the cuisine of Awadh.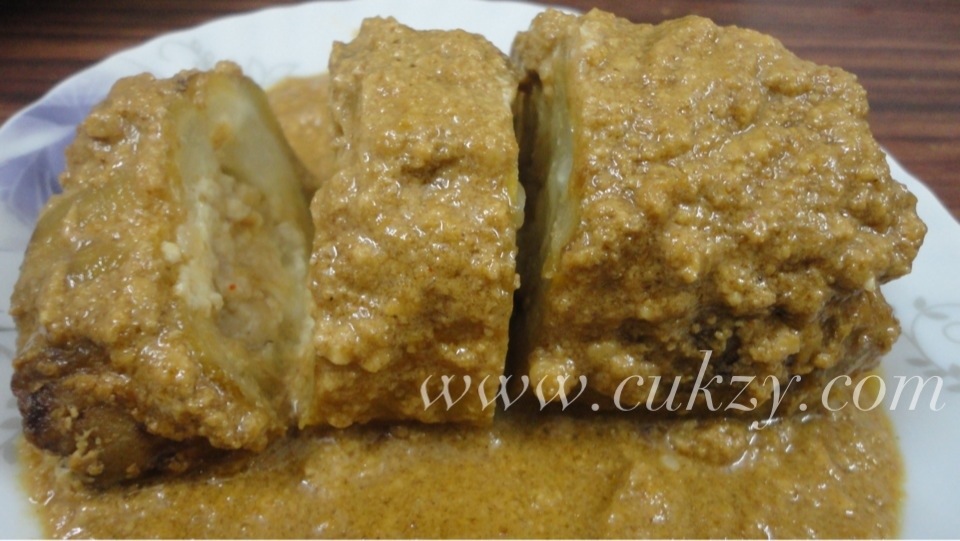 Ingredients:
1 medium-length lauki (bottle gourd)
For the stuffing:
250 grams khoya
2 tbsp beaten curd
1 tbsp chironji, roasted
8 cashew nuts, roasted
Pinch of garam masala powder
Salt
For the gravy:
5 green cardamoms,
5 cloves,
1 blade mace
2 tbsp poppy seeds, roasted and ground to paste with 1 tbsp curd
2 medium sized onions, finely sliced
2 tbsp curd
1/4 tsp chilli powder
Saffron dissolved in kewra or rose water
Ghee/oil
few sprigs of coriander leaves
Method:
1. Wash and peel the lauki. If the lauki is very long in size, halve it. Deseed it and remove the pith to make it hollow. Prick the lauki uniformly on the outside using a fork. Apply a teaspoon of salt all over and keep aside for 15 minutes. Then pat the lauki dry. Lightly fry it until the gourd is brown on all sides. Drain on kitchen towels.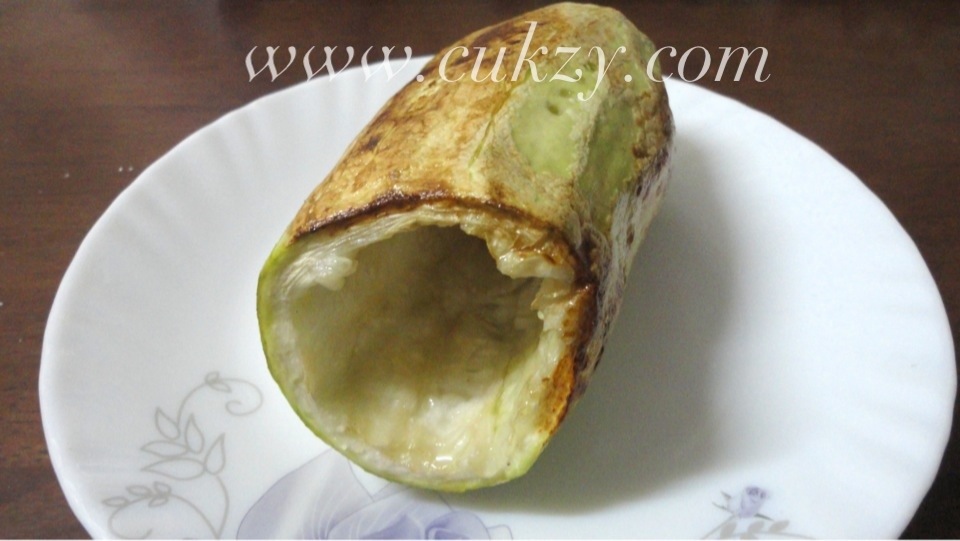 2. Prepare the stuffing. Lightly fry the chironji and cashew nuts separately . Coarsely chop the cashew nuts. Add the crumbled khoya, a pinch of garam masala, 2 tablespoons curd and salt. Mix well to form a smooth paste.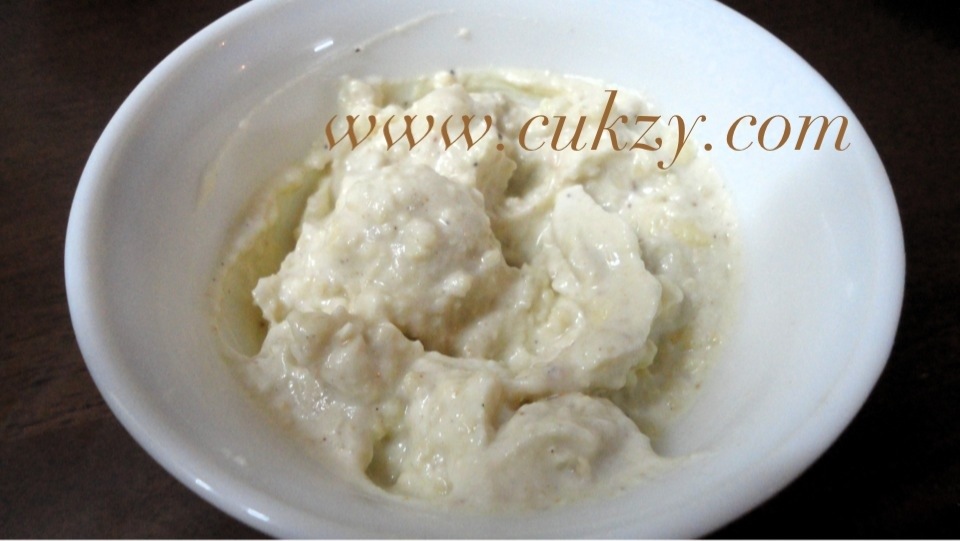 3. Stuff the lauki with the khoya and curd mixture and keep it aside.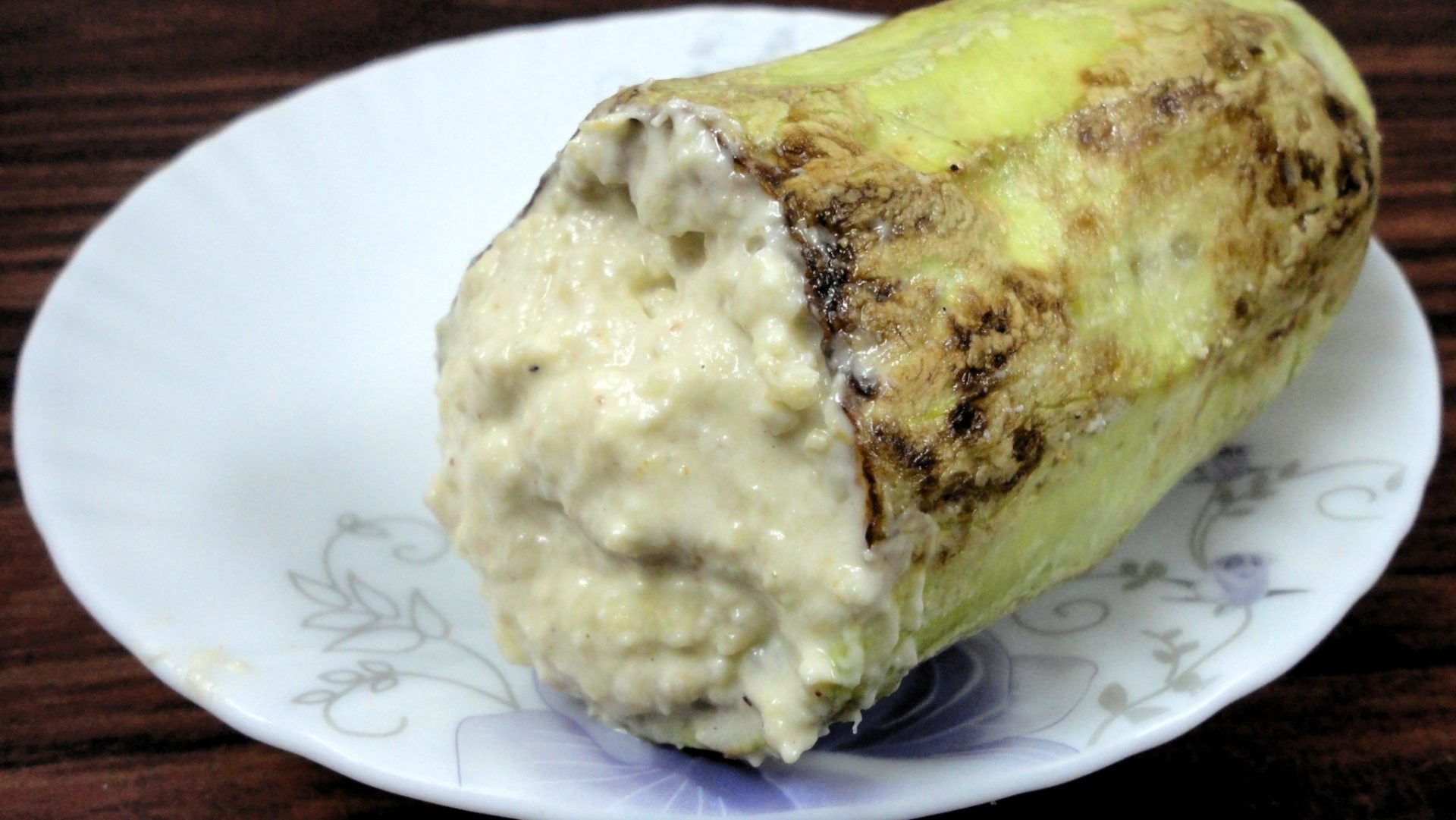 4. Prepare the gravy. Make a paste of the cardamoms, cloves, mace. Fry the onions till golden brown and drain on kitchen towels. Blend the mace paste and the fried onions with the rest of the ingredients – that is the poppy seeds paste, curd, and chilli powder.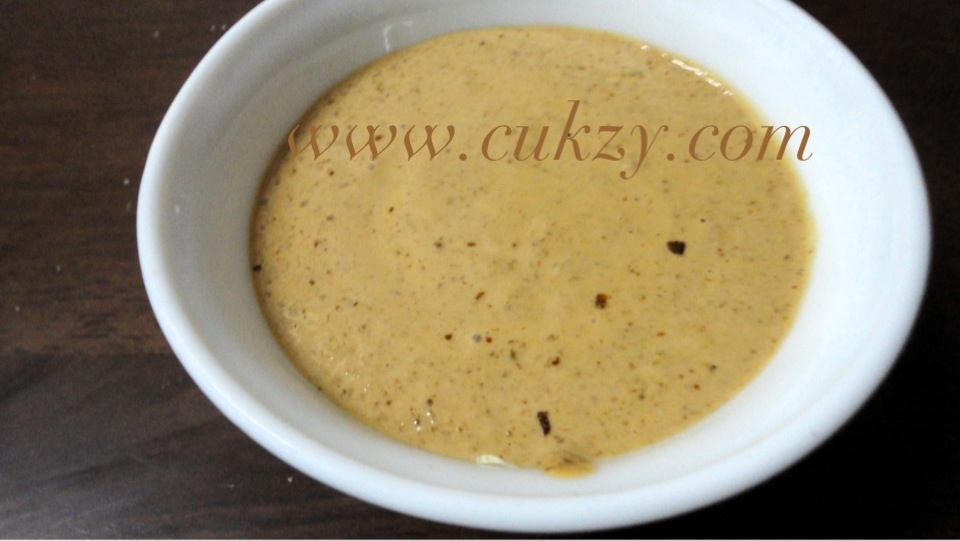 9. In a vessel, pour in about 3 tablespoon oil. Add the onion-curd paste. Simmer.
10. Add the gourd in the vessel. Cook covered on slow flame for 15 minutes or till the gourd is done.
Slice the lauki before serving. Enjoy the Lazeez Lauki – the richness of khoya and nuts in a mildly spiced gravy.