Strawberries are Nature's Love, I've heard somewhere. They're beautifully red, heart-shaped (conical actually), juicy, fragrant, and sweet. Strawberries have  a faint tangy/sour flavour dominated by strong sweetness. Strawberries are rich in Vitamin C, even more than an orange. There are many sinful (and sensuous) ways to enjoy this flavour-packed little fruit. Dip it in chocolate, make tarts and cakes, or flavour your yogurt. My season's first and favorite dessert is strawberry with whipped cream. It takes 2 minutes and is heavenly. Here's what to do: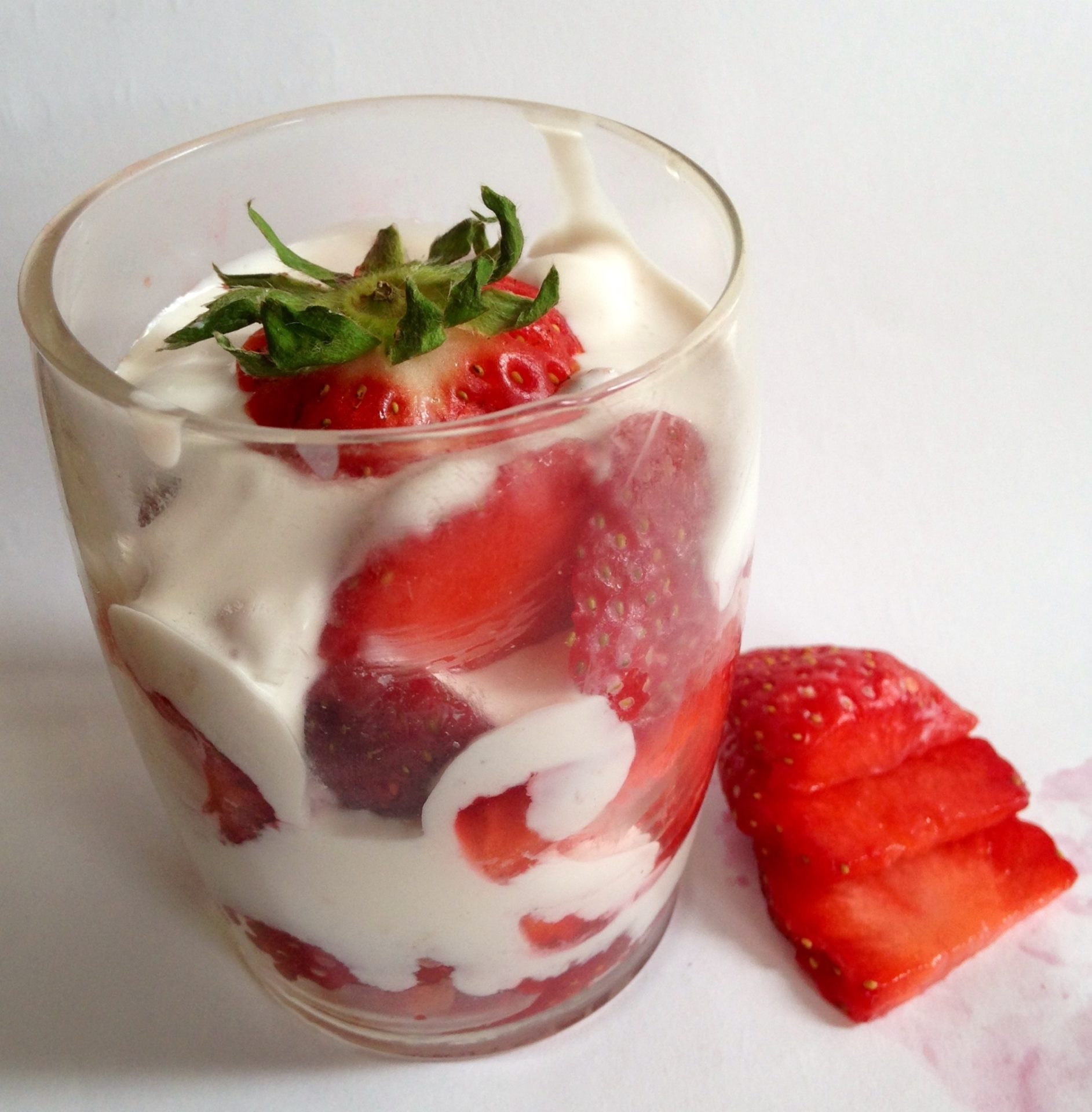 Ingredients:
1/4 cup heavy cream/ fresh cream
4-5 strawberries
3 teaspoon powdered sugar
Method:
1. Whip cream with sugar to soft peaks.
2. Add strawberries and continue whipping until stiff peaks. Keep one strawberry aside.
3. Slice the remaining strawberry and place it in a serving bowl. Pour over the cream.
Serve cold. Garnish with mint leaves.