I've tried Greek dips before and they are delicious. One of the signature dips of Greek cuisine is the Tzatziki Sauce. Considering that Mediterranean food is mildly spiced, dips complete the taste.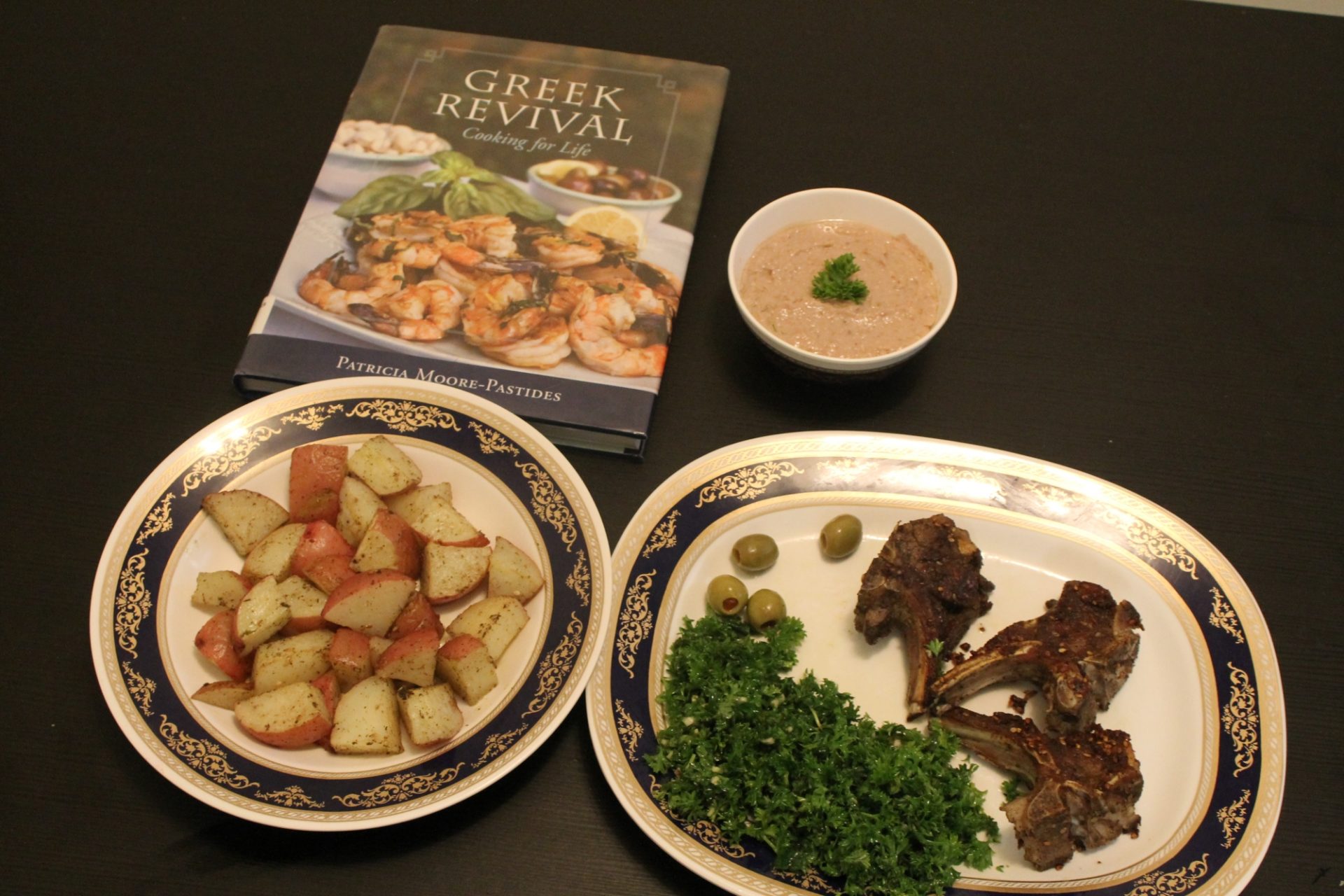 Ingredients:
2 slices bread
3/4 cup walnuts
5 cloves garlic
2 tbsp fresh lemon juice
1/2 cup olive oil
Method:
Remove the sides of the bread slices and soak them in a bowl for a few seconds. Squeeze the water and keep aside.
Grind the walnuts. Add garlic, damp bread, lemon juice, and olive oil. Process until it becomes a smooth paste-like texture. If its too thick, add some more olive oil.
 Season with salt and pepper.