Kulfi is the Indian ice cream. Originated in the Indian sub continent, kulfi was an aristocratic summer treat. Made from evaporated sweetened milk, kulfi has a rich and dense taste when compared to the western concept of ice creams. The best part is the flavors – you can keep experimenting with new flavors and the kulfi will still be its best. There are varieties of kulfi recipes which include different methods of preparation. This kulfi recipe was shared by my mother. I gave it a shot, my first. When I tasted it, I knew I have to share it with you!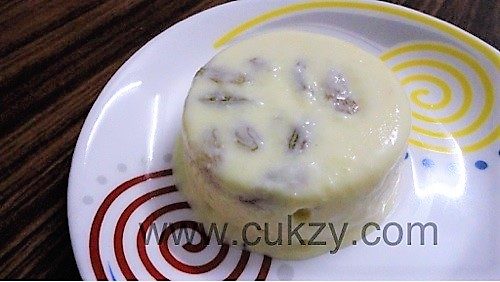 Ingredients:
1 litre milk
4 tbsp sugar
1 slice bread
100 grams mawa (khoya)
Dry fruits of your choice
Method:
1. Boil the milk and reduce it by 3/4 of its original quantity. You can scoop the cream that forms on the milk and keep it aside.
2. Add the sugar and keep stirring for a while.
3. Cut the sides of the bread and run it in a grinder till coarsely crumbled. Add this to the milk.
4. Add the mawa and the cream (malai from step 1) and cook for another ten minutes till all ingredients have completely dissolved and the milk has thickened. Adjust the sweetness.
5. Add the chopped dry fruits. Allow the milk to completely cool down.
6. Pour in moulds and freeze.