Crackling spinach is a very simple recipe, perfect as appetizers in parties or dinners. However, if perfectly fried and well seasoned, this dish can be beyond ordinary.
Ingredients:
2 medium bunches spinach leaves ( Can be around 20- 25 leaves or depending on your desired quantity)
1 tbsp chili flakes
1 tbsp sesame seeds
1 tsp oil
1 tsp sugar
Oil for deep frying
Salt to taste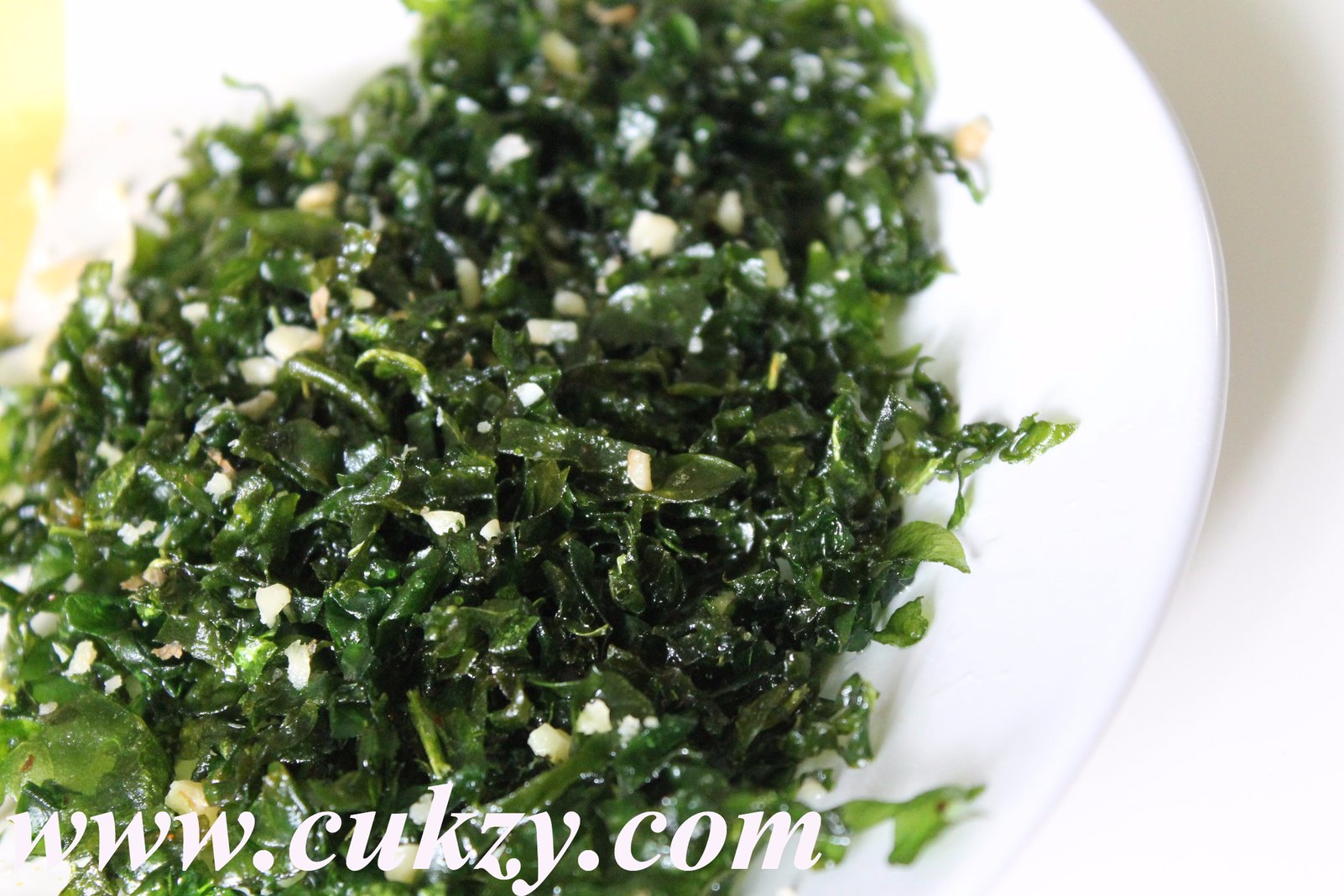 Method:
1. Wash the spinach leaves and dry completely. Cut into thin strips, almost shredded.
2. Prepare the seasoning. Roast the sesame seeds in a pan. Take care to avoid burning. Remove in a bowl. Add the crushed chilli flakes and sugar. Mix well.
3. Hat oil in a wok. Add in spinach and deep-fry till crisp, which takes about 3 minutes. Slightly stir the leaves to avoid burning. Drain on absorbent paper.
4. Season with salt and lightly mix. Sprinkle the sesame seeds mix.
Ready!