Chicken Cordon Bleu has been my brother's all time favourite. A popular American dish, chicken cordon bleu recipe includes chicken or mutton ham, and a soft cheese rolled in seasoned chicken breasts. The roll is then either fried or baked. The original chicken cordon bleu recipe uses ham, but the halal variation uses either mutton salami or chicken salami. For this recipe I've used flavoured mutton pepperoni to enhance the flavors. Well, it was simply delicious! You can use any soft cheese like mozzarella, Swiss cheese or pavlova cheese. The seasoning can be adjusted to suit your taste. Here is the chicken cordon blue picture recipe!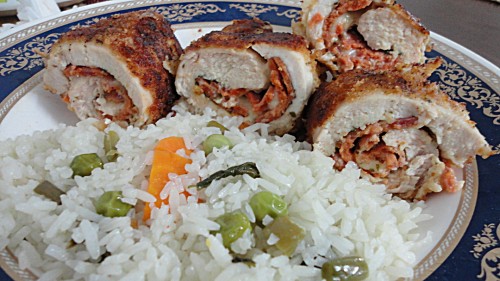 Ingredients:
2 chicken breasts
4 tsp garlic and paprika powder
2 slices of bread
3 Ritz crackers
3/4 cup shredded parmesan
3 tbsp butter, melted
1 1/2 tsp olive oil
4 slices chicken salami or 12 slices chicken pepperoni
2 slices of Swiss/ Mozzarella cheese
Salt and Pepper
Method:
1. In a food processor, process the bread and Ritz crackers. Gradually add 1 tbsp melted butter, and pulse again. Lastly, add in the shredded parmesan. Keep aside.
2. Cut open your chicken breasts and lightly flatten them. If you're not sure how to do it, you can refer to this website.
3.  Brush the chicken breasts with melted butter, and season with garlic and paprika powder, salt and pepper.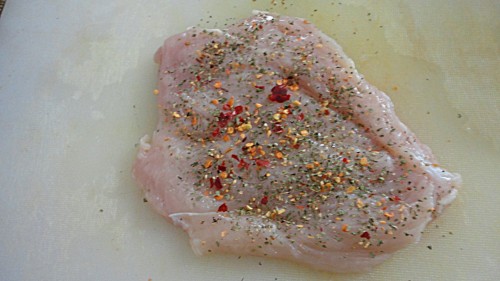 4. Place the salami or pepperoni on the chicken breast.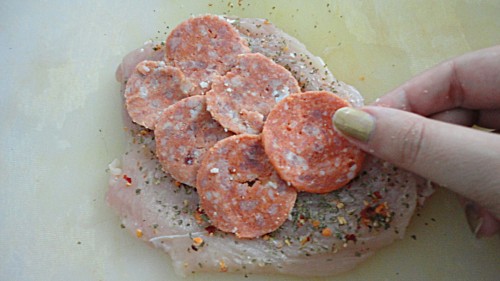 5. Cover the salami with mozzarella cheese or Swiss cheese.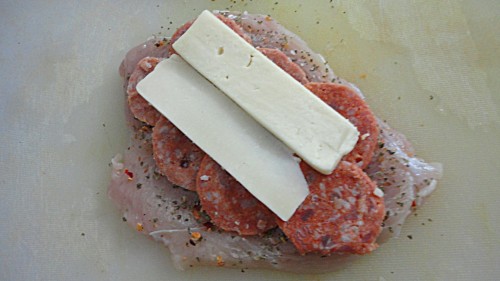 6.  Roll the chicken breast carefully.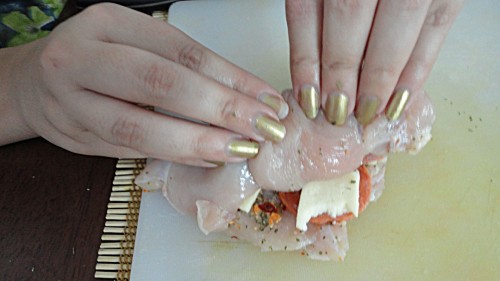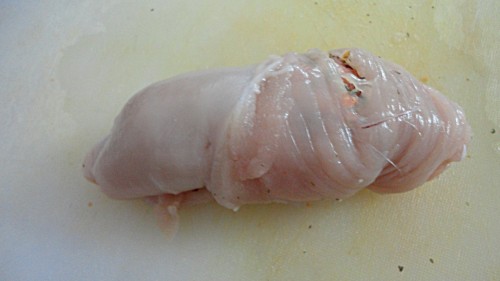 7. Fasten the roll with a toothpick.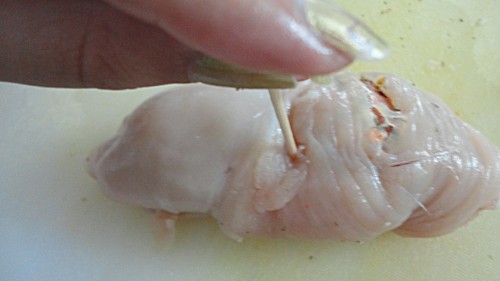 8. Roll the chicken cordon in plain flour, then in beaten egg, and then in bread crumbs.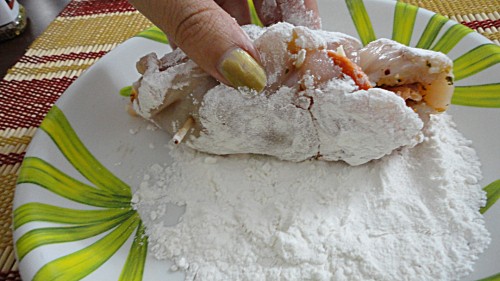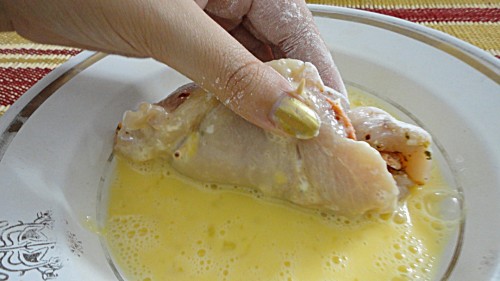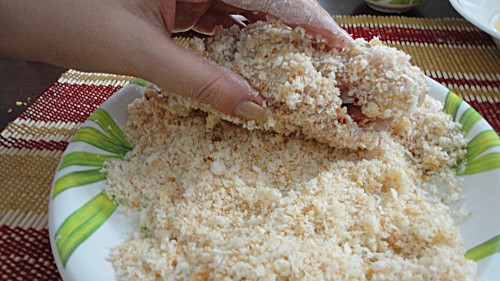 9. Heat olive oil and butter in a non-stick frying pan. Place the chicken cordons in the pan. Turn when golden brown.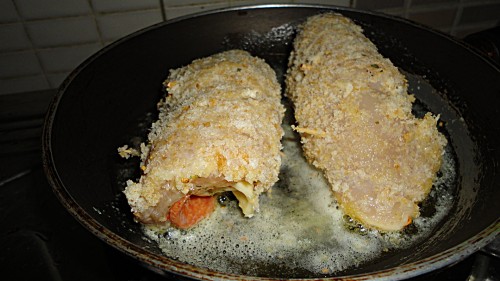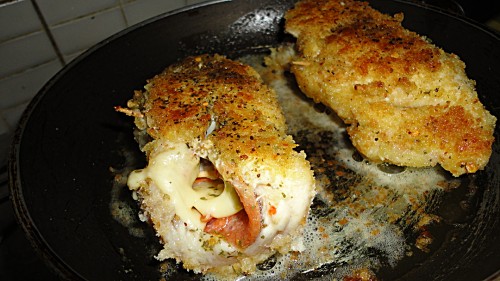 You're chicken cordon bleu is now ready to serve! Slice them when serving!