Here is a simple, tasty, and beautiful chicken and rice recipe that is ready in minutes, and not demanding much effort. This chicken and rice casserole recipe can be infused with so many different flavours that are your diners' favourite. Here is my favourite combination of chicken rice casserole! Enjoy!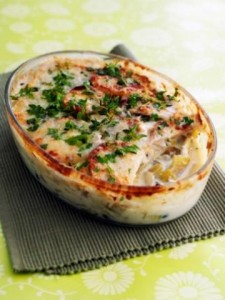 Ingredients:
3 cups cooked rice
2 chicken breasts, boiled and shredded
1 cup hung curd, (strained in muslin cloth)
3/4 cup frozen peas
3/4 cup frozen corn
3 green chillies, deseeded and finely chopped
5 tbsp chilli tomato sauce (or as per your preference)
1 cup cheddar cheese
1/2 cup coriander, chopped
Salt to taste
Method:
1. Preheat oven to 180C. Meanwhile, mix all the ingredients together in a big bowl.
2. Grease a baking dish with a teaspoon of olive oil. Transfer the above mixture to the baking dish.
3. Bake for about 20 minutes.
Your meal is ready with minimal effort and in minutes!
Note:
1. You can use raw chicken as well. Cut the chicken breasts into fine cubes and mix it with other ingredients in a bowl. Bake for 30 minutes or until done.