Here's a dessert I was introduced to by my mother-in-law and I thoroughly enjoy it whenever she makes it. We all know the health benefits of beetroot. Beetroot boosts stamina, improves immune system, and is rich in vitamins and fibres. Beetroot halwa is an innovative, yet healthy, take on this vegetable. Try it 🙂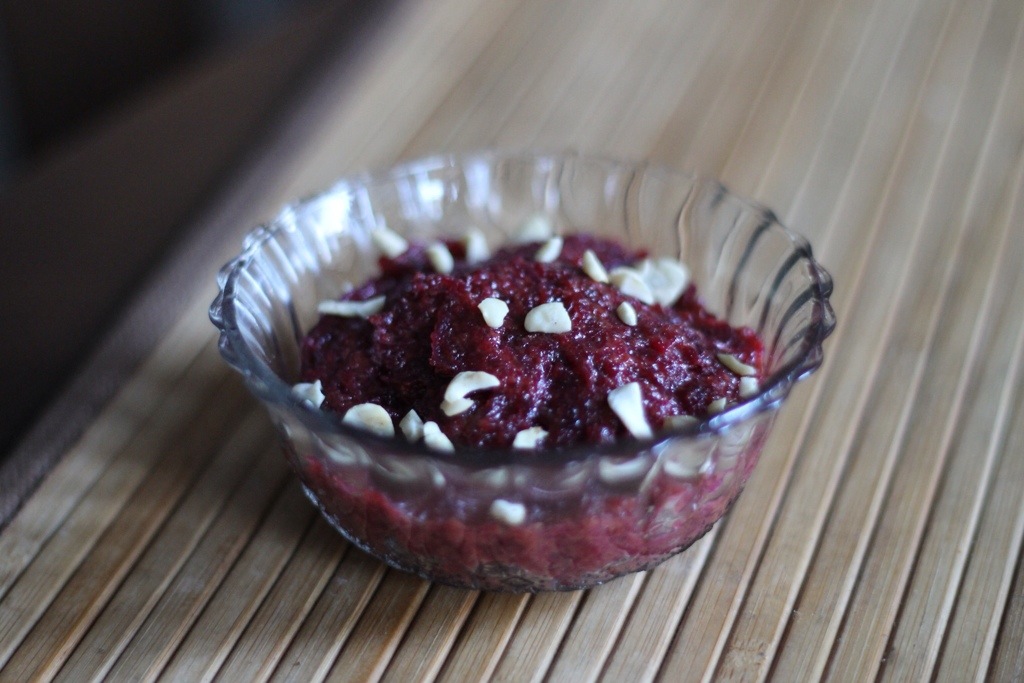 Ingredients:
2 medium-sized beetroot
2 tsp ghee or clarified butter
1 cup malai (clotted cream)
1 cup milk
3-4 cardamom pods
3-4 tbsp sugar
Cashew nuts, sliced almonds etc.
Method:
1. Wash and peel the beetroots. Grate and keep aside.
2. Heat the ghee in a non-stick pan and add the cardamoms. After a few seconds, add in the grated beet, malai, and milk. Stir and allow to cook until soft.
3. Once the beet has softened, add the sugar and cook till sugar melts.
4. Remove from flame and add roasted dry fruits.
Serve and enjoy a healthy dessert! 🙂