This is one of my favourites from my mother-in-law's South Indian kitchen. This recipe is her version of vangi bhaath. Its basically spicy rice made with brinjals – long green ones, not the usual plump purple eggplants. Definitely worth your kitchen time.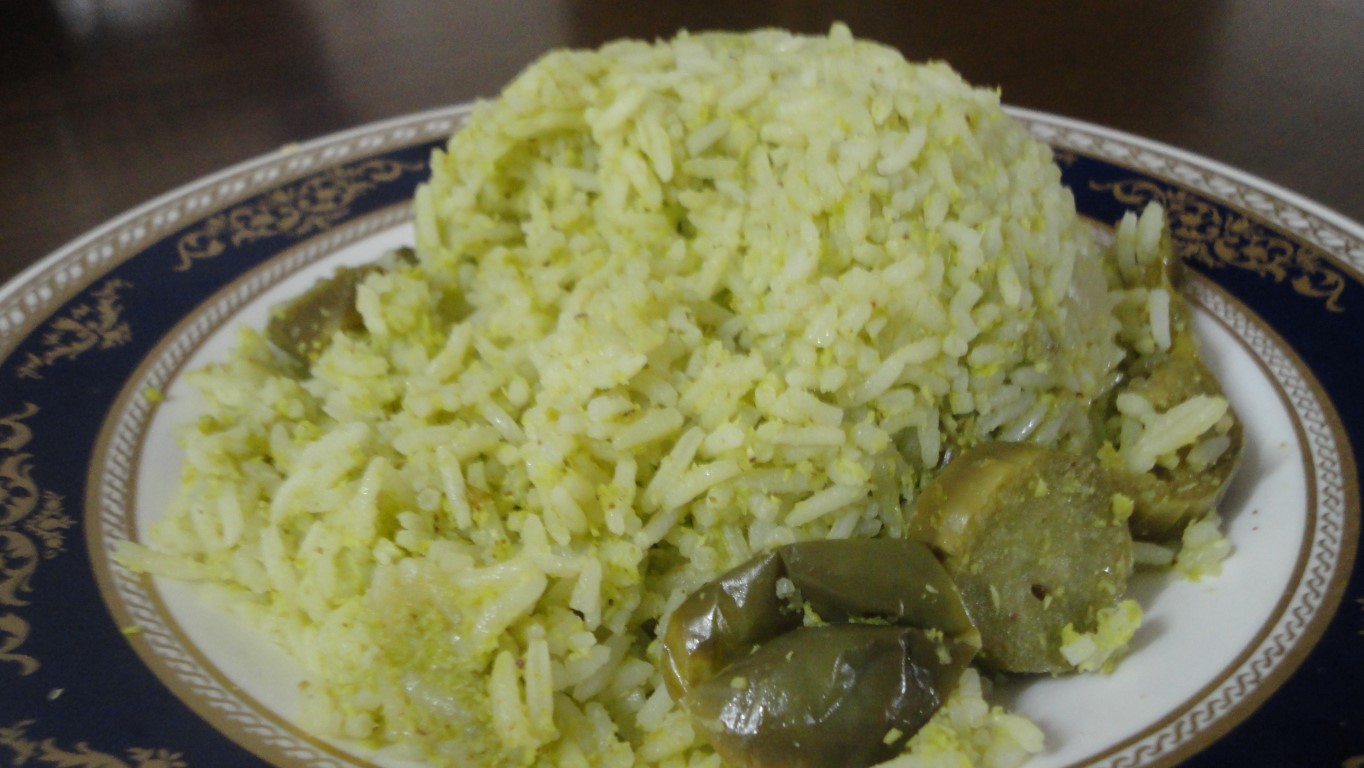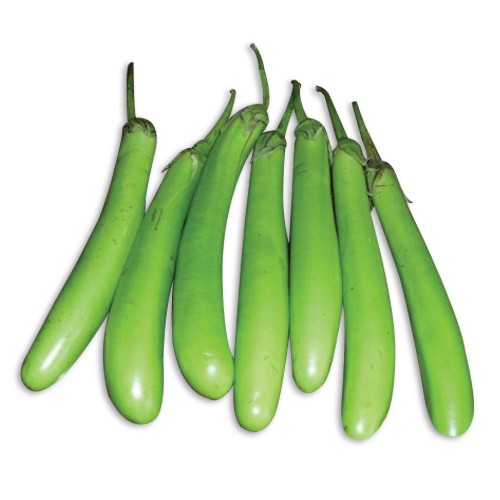 Ingredients:
2 long brinjals
150 grams rice
4 green chillies
1 big bowl of chopped coriander
1/4 of medium dessicated coconut
1 big onion, finely chopped
Method:
1. Soak rice in water. Cut brinjal into round slices.
2. Grind the dessicated coconut. Add in the green chillies, coriander, onion, and salt, and grind. Add little water to make it a fine paste,
3. In a vessel, pour about four tbsp oil. Fry brinjal for two minutes and keep aside.
4. In the same oil, add the coconut and green chilli paste. Fry till colour changes.
5. Add 1/2 glass of water and bring to boil. Add the soaked rice and cook till the rice is half done.
6. Once the rice is half cooked, place the brinjal slices on the rice. Cover and leave for five minutes on low flame.
7. Gently mix the brinjal and rice. Cover with a lid, turn off the gas, and allow it to rest for about 5 minutes.
Twist to rice! 🙂