Sansa Stark lights up when Olenna Tyrell offers her lemon cakes when they first meet in the Highgarden. "Lemon cakes are my favorite," she says. Sansa would have loved the setting – a beautiful garden hosting a refined social gathering of ladies, enjoying treats which only the wealthy and the noble can afford like lemon cakes, cheese, and tea. Sansa Stark was, after all, a romantic with princess-like pursuits and sophisticated conduct. Pair Sansa's Lemon Cake with a cup of tea, and you might enjoy the beauty of Highgarden. Top it with some lemon curd for an extra tang.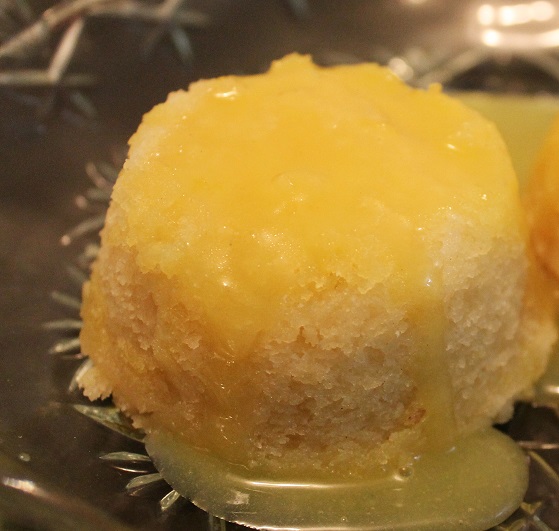 Ingredients:
1 medium lemon zest
1 tbsp lemon juice
1/2 cup butter
1 cup sugar
1 tbsp sour cream
2 eggs
1 1/2 cup flour
1 1/4 tsp baking powder
1/2 tsp salt
Method:
Preheat oven to 350 C. Grease a muffin tray or 12 ramekins with butter.
Beat the butter until creamy. Add the sugar and continue to beat until light and fluffy.
Add the sour cream, lemon zest, lemon juice, and the eggs. Mix until well combined.
In a bowl, add the flour, baking powder, and salt. Sift the flour mixture.
Gradually add the flour to the butter mixture. Continue mixing while you are adding the flour.
Pour the batter in the greased muffin tray or ramekins until 3/4 way up.
Bake in the preheated oven for 20 minutes at 325 F.
Once the cakes have cooled down, pour a tablespoon of lemon curd on the cakes just before serving.