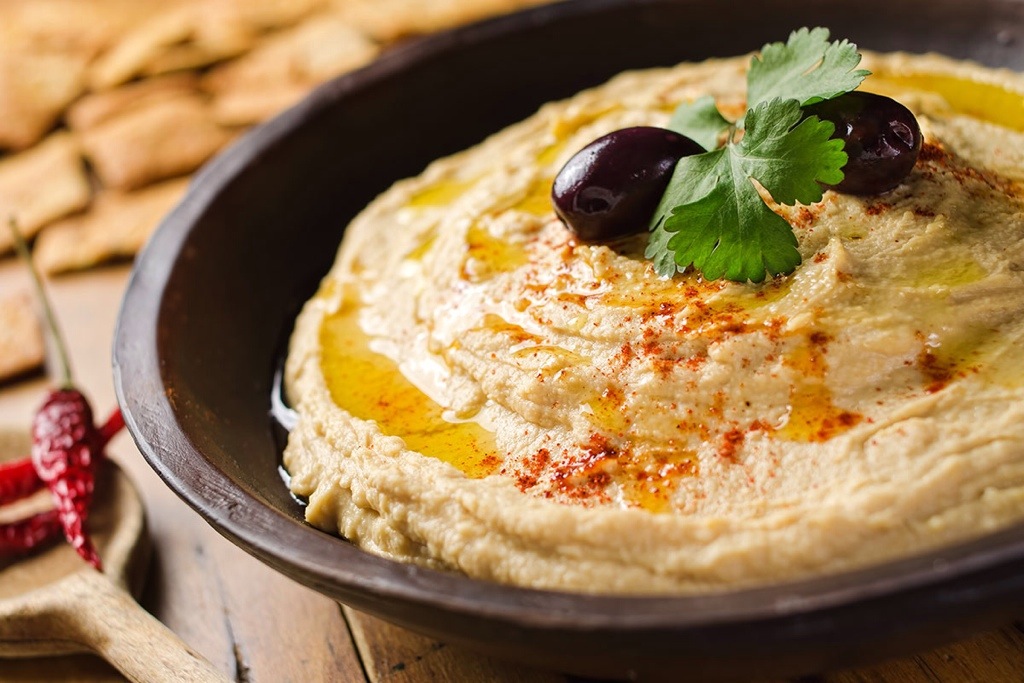 Ingredients:
425 grams chickpeas, also called garbanzo beans
1/4 cup fresh lemon juice, about 1 large lemon
1/4 cup tahini
Half of a large garlic clove, minced
2 tablespoons olive oil
1/2 to 1 teaspoon kosher salt, according to taste
1/2 teaspoon ground cumin
2 to 3 tablespoons water
Dash of ground paprika for serving
Method:
1. In a food processor, combine tahini and lemon juice and process for 1-2 minutes. This helps "whip" or "cream" the tahini, making smooth and creamy hummus possible.
2. Add the olive oil, minced garlic, cumin and the salt to whipped tahini and lemon juice. Process for a minute.
3. Add the chickpeas to the food processor and process for two minutes until thick and quite smooth. While processing, add in 2 or 3 teaspoons of water to smoothen the consistency.
Plate the hummus. Drizzle with a tablespoon of olive oil and garnish with olives and coriander leaves.