Neither fancy, nor simple. Bread rolls are one of my favorite Ramadan dishes. I usually make the chicken and potato stuffed bread roll (click here for the recipe) but you can play around with the stuffing. The potato and cheese bread rolls are definitely a good vegetarian treat on the iftar table.
Three things are important when making bread rolls : the dampness of the bread slices when fastening and the temperature of the oil when frying. You need to close all corners of the bread roll so use as much water as you need. Fry the bread rolls on medium flame so that you don't brown your rolls completely.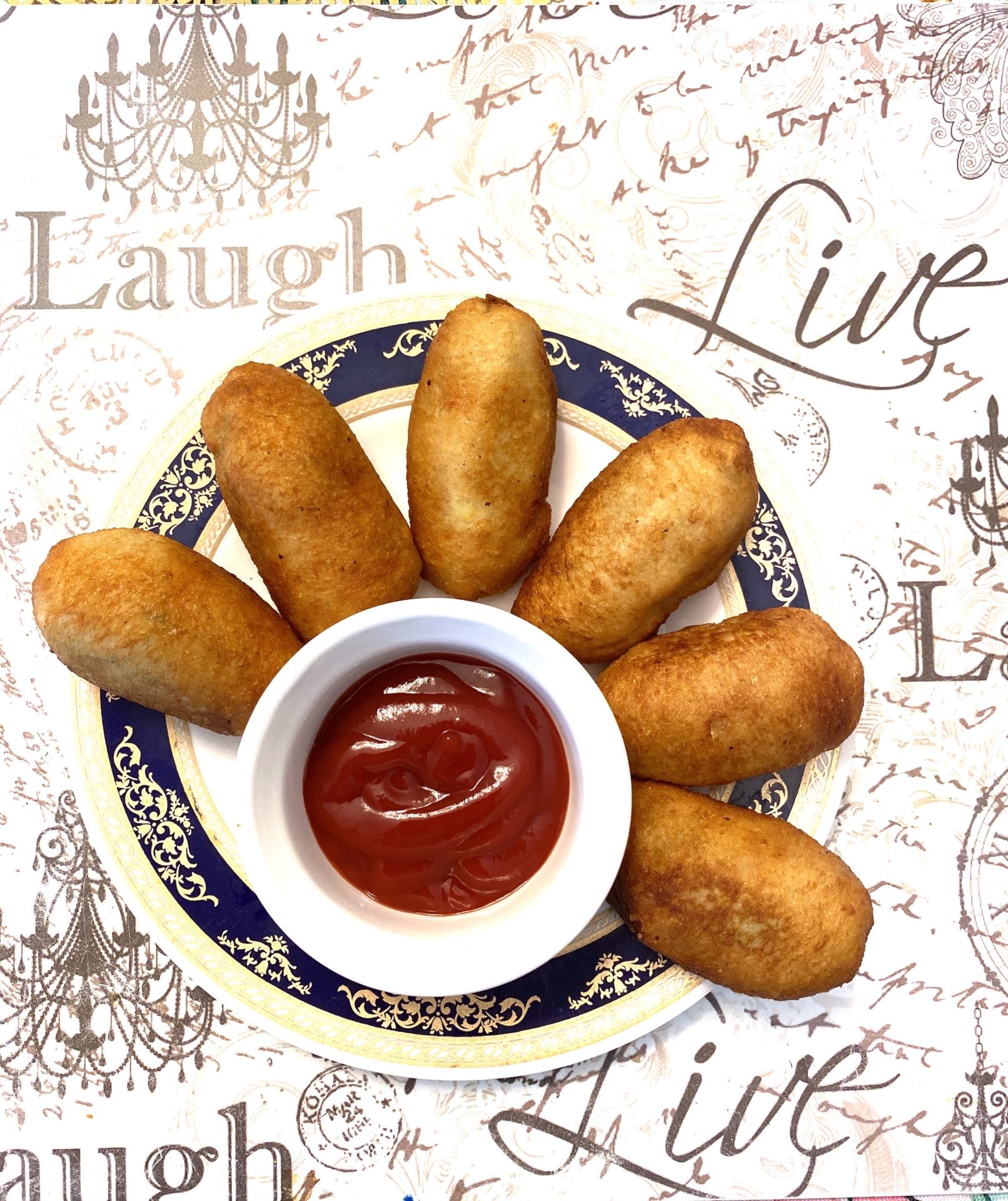 Ingredients:

3 medium sized potatoes, boiled
15 bread slices
1 cup peas and carrots, boiled
2 cups of shredded mozzarella cheese
1/2 tsp black pepper
1 tsp red chilli powder
1/2 tsp garam masala
1/4 tsp chaat masala
1 tsp of finely chopped and deseeded green chillies
2 tbsp chopped coriander leaves
Salt

Method:

1. Mash the potatoes. Add the peas and carrots, cheese, spice powders, salt, green chillies, and coriander leaves. Mix everything well.

2. Cut the sides of the bread slices.

3. Place a bread slice on a flat surface and drizzle water all over it. Press the bread slice with your fingers gently to flatten it on all sides.

3. Take a tablespoon of the potato-cheese mixture and place it in the center of the bread slice. Adjust the quantity of the stuffing according to your bread size.

4. Wet your palms. Take the slice in your wet palms and gently. Join all the four edges to fasten the roll. Fold in the top and bottom sides towards the center to seal the roll. Use more water if your bread isn't sealing.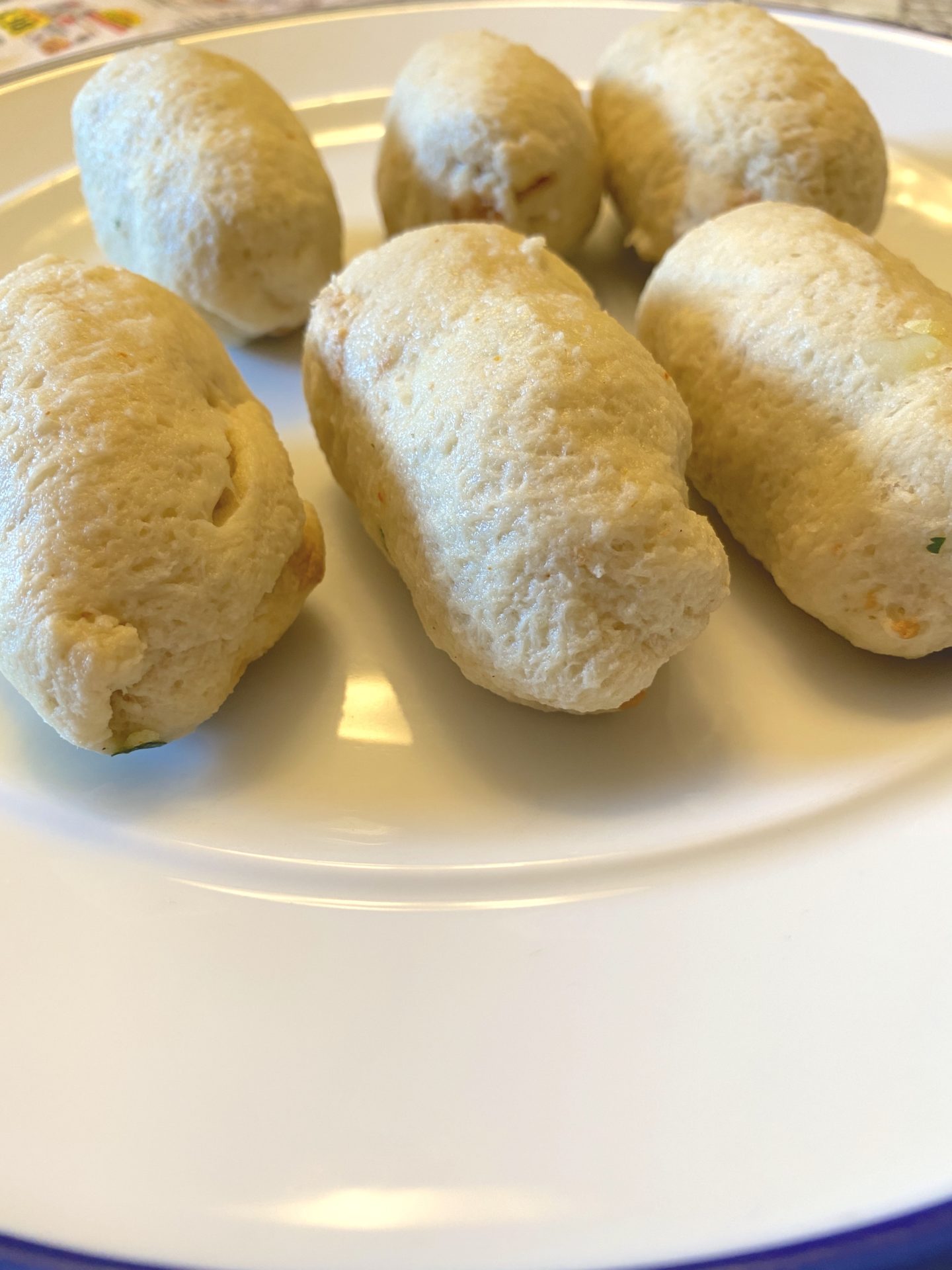 5. Heat oil on medium-high. The oil should be hot enough to fry the bread roll in about 10-15 seconds. If the oil isn't hot enough, the bread rolls will become soggy since they will have absorbed too much oil.

6. Fry the bread rolls till you get a golden-brown color on all sides. I've realized this requires constant attention.

Serve with chutney or ketchup 🙂