Mutton korma recipe is one of the finest recipes from the Mughlai cuisine. The dish is rich and aromatic prepared with exotic ingredients. The authentic way to prepare similar meat dishes is to use as little water as possible and cook on low heat. It can be time-consuming but is certainly the star dish on your table. Enjoy the flavors of Delhi with this recipe.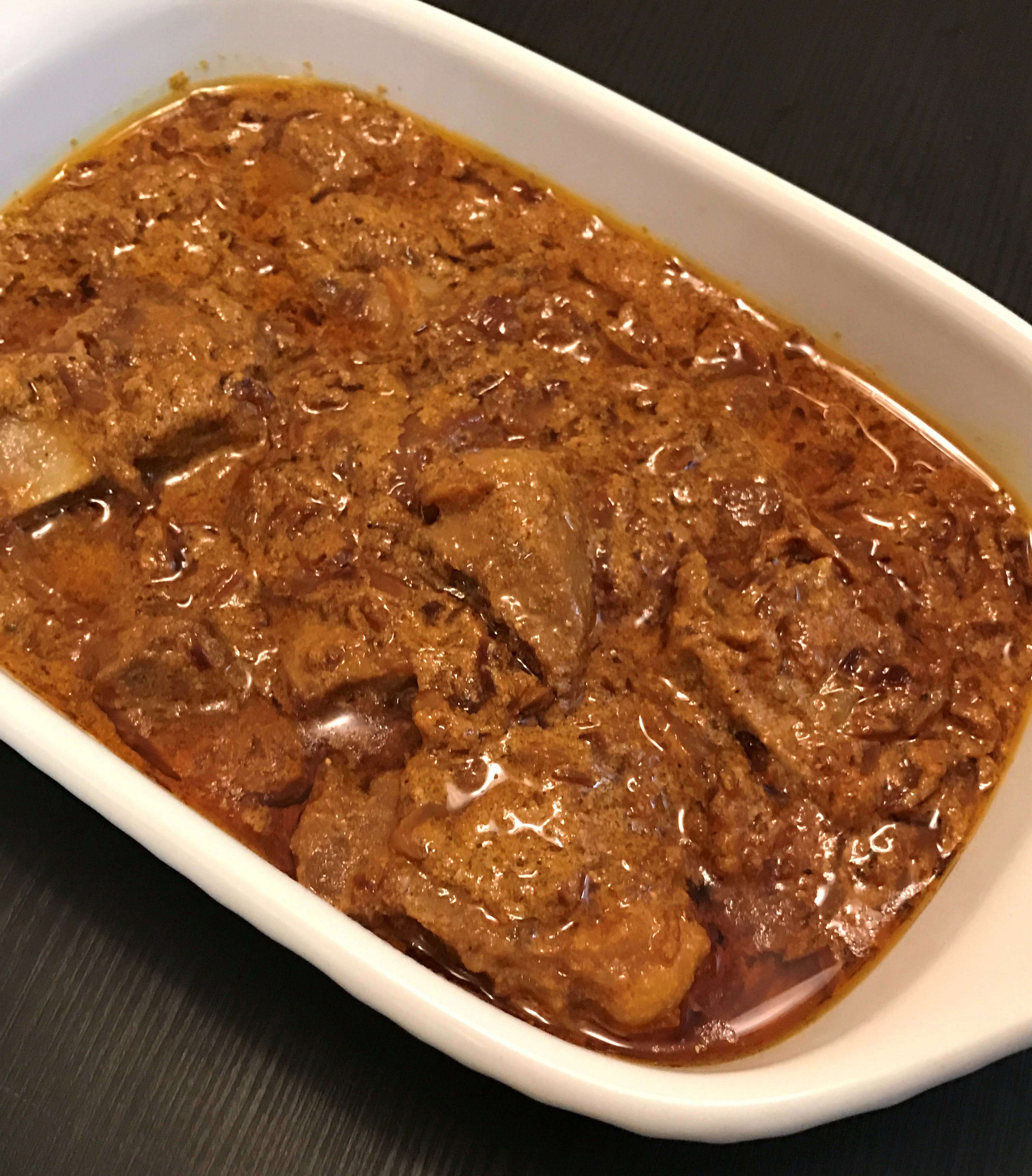 Ingredients:
2 onions, finely sliced
1/2 kg mutton or chicken
1 tbsp ginger-garlic paste
1/2 cup ghee or oil
1/4 tsp turmeric powder
1 tsp salt
1 cup yogurt
2 tbsp cream
1 tsp kewra
1/4 tsp saffron
1/4 tsp mace
1/2 tsp green cardamom powder
Grind For Korma Masala:
1 tbsp coriander seeds
10 black pepper whole
1 1/2 tsp chilli powder
4 cloves
A little water
Method:
Deep fry the onions till they turn light golden. Remove and drain on paper towels. When crispy, crush them to bits and keep aside. Grinder will turn it into a paste so use your hands.
Heat ghee or oil. Add ginger-garlic paste and meat. Mix well for about 5 minutes to fry the mutton.
Add the beaten yogurt, turmeric, and salt. Mix well. Cover and allow to cook on low heat for about ten minutes. Don't add water.
Add the korma masala paste and stir. Add about 2 cups of water and cook till the mutton is done.