quick fix

Posted on by Umairah Merchant

Mac n cheese is one of the favorite pasta dishes of America. Here is an easy way to make this South American classic at home. This dish serves great as a side with chicken or lamb chops or as a main with salad and bread.
Ingredients:
·         2 cups uncooked macaroni (pasta)
·    …

Posted on by Nadia Asif

There's nothing like a casserole. It is an amalgamation of starters, and main course. Healthy, tasty, appetizing in its own way. Here's one. And there are many more to suit your tastes and appetite for cooking!
1 packet mutton salami (pepperoni)
1 packet penne pasta
2 tbsp tomato ketchup
2 tbsp …

Posted on by Nadia Asif

Stuffed tomatoes has been one of those 'family dishes' my cousins and I have fought over. Not only is it delicious, but is appealing to the eyes. The kheema and tomatoes blend together to be succulent, and flavoursome. The tomatoes can be replaced with capsicums (green bell peppers). This can be …

Posted on by Nadia Asif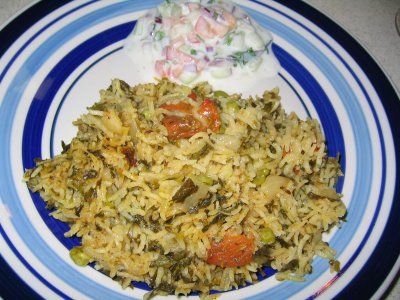 Pulao are our saviours – especially when we have had a long day and want to fix a quick dinner. Vegetarian pulao is one of the healthiest and simplest rice recipes for a one-dish meal. Here is a delectable vegetarian pulao recipe that includes carrots and fenugreek (methi). You can easily moderat…

Posted on by Nadia Asif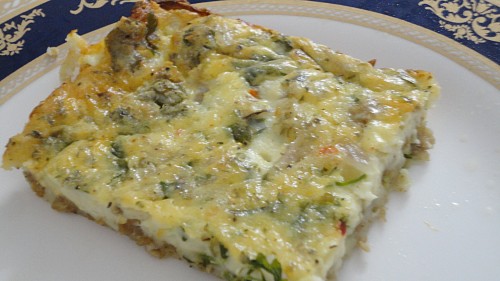 Here is a crustless quiche recipe you would relish. A quick fix for starters or even for a simple meal for two, a no-crust quiche uses all-purpose flour (maida) which helps to form a crust-like base to give the quiche a firmness and crunchiness. For my quiche, I've used pre-cooked minced meat (my…