pasta

Posted on by Umairah Merchant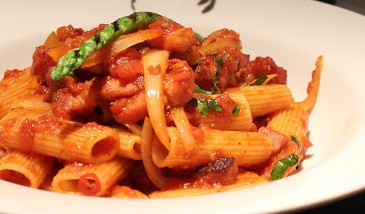 Pasta at home has always been the simplest recipes to make. Pasta dishes have been experimented with a variety of sauces and ingredients. Here is a healthy pasta dish that you would love to cook, and your family would love to eat!
Ingredients:
1 onion, chopped
2 carrots, chopped
1 leek, chopp…

Posted on by Umairah Merchant

Pasta, a major part of the Italian cuisine,  is an all time favorite with kids all over the world today. Try this recipe and give your pasta an all new form!
Ingredients:
200gm pasta boiled in salt water and drained
1 tbsp oil
1 capsicum chopped
2 Spring onions finely chopped
1 tbsp soya…

Posted on by Jawad Munshi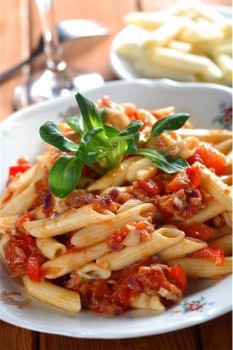 Here's an authentic pasta recipe from our friend – a chef! Cukzy brings you a recipe straight from the kitchen of a professional chef. Enjoy!
Ingredients:
5-6 red tomatoes
1 medium sized onion chopped
1-2 Carrots roughly chopped
2 cloves Garlic crushed
Basil and celery sticks
1 tbsp oli…

Posted on by Jawad Munshi

Aglio e Olio means Garlic and Oil in Italian. Chef Jawad Munshi brings to you traditional Italian spaghetti recipe, tossing it in with prawns. Enjoy making Italian pasta at home – simply traditional.
Ingredient
1. 6 medium sized prawns
2. 3 garlic cloves
3. 1 fresh thai red chilli
4. 2 tbsp oli…

Posted on by Umairah Merchant

Mac n cheese is one of the favorite pasta dishes of America. Here is an easy way to make this South American classic at home. This dish serves great as a side with chicken or lamb chops or as a main with salad and bread.
Ingredients:
·         2 cups uncooked macaroni (pasta)
·    …