Yes, the name Chicken/Murgh Changezi might remind you of the mighty emperor Genghis Khan, popularly known as Changez Khan in the Indian sub-continent (It did to me). There may not be any connection but it would be interesting how Chicken Changezi got its name. Maybe Changez Khan loved this dish and passed it on to all regions he conquered. With a combination of yogurt, tomato puree, and milk, Chicken Changezi stands out on your Mughlai menu unlike the regular chicken curry. Given the amount of oil and butter in this dish, it may be a once-in-a-while indulgence for health-conscious. Also, its simple with usual ingredients so you don't need any advance planning.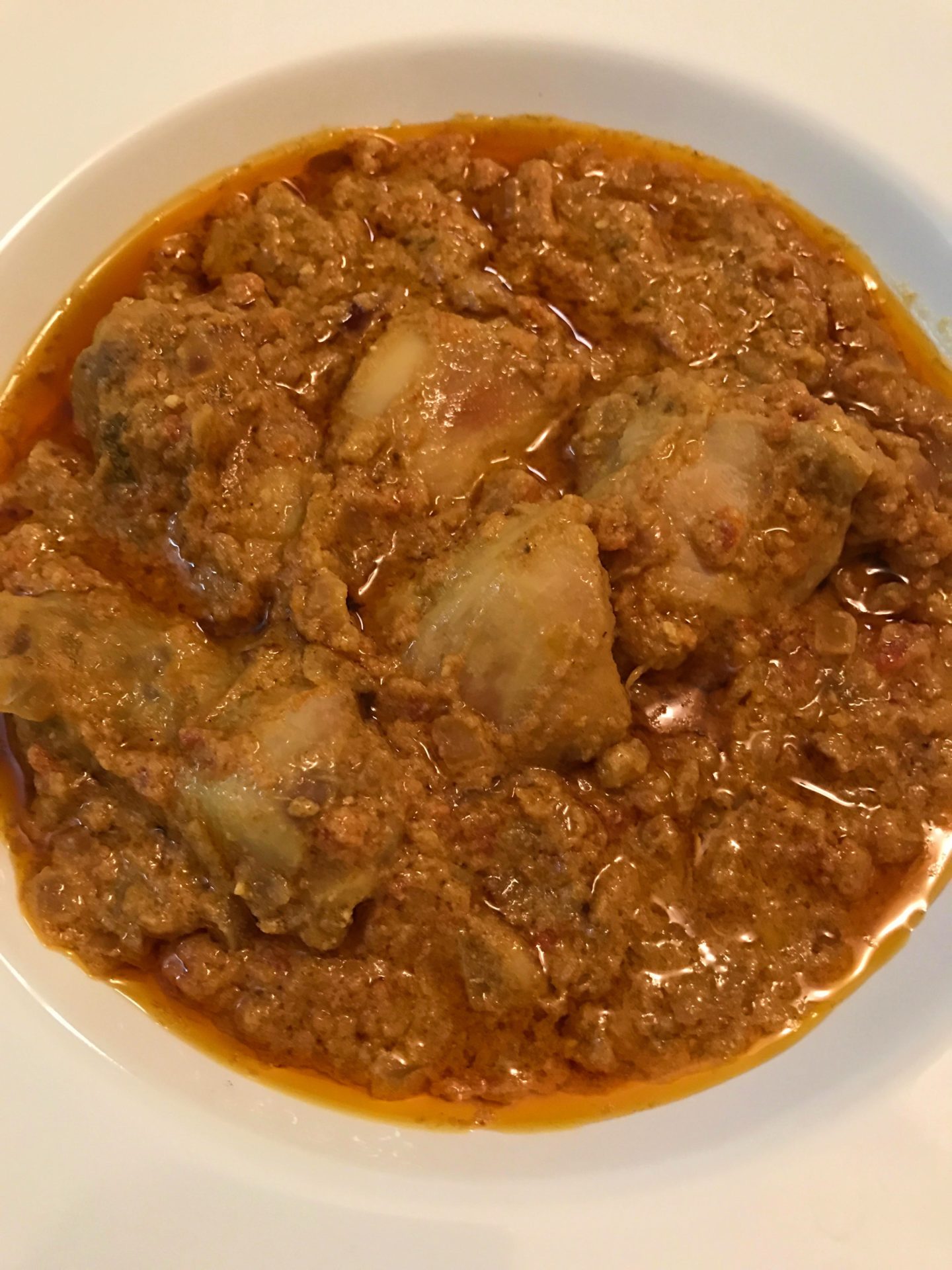 Ingredients:
1/4 cup oil
2 chopped onions
2 tbsp ginger-garlic paste
1 kg chicken
1 cup beaten yogurt
1/2 tsp turmeric
1 tsp garam masala
1 tsp red chilli powder
1 1/2 tsp salt
1/2 cup tomato puree
1/2 cup butter
1/2 cup milk
Method:
Heat the oil and add chopped onions. Fry till light golden.
Add the ginger-garlic paste and chicken pieces. Mix and fry till the chicken starts to change color.
Add the salt, red chilli powder and turmeric powder. Mix well to coat chicken pieces in spices.
Add the beaten yogurt and tomato puree. Add a little water to avoid the spices from burning. Cover and cook on low heat till a layer of oil separates from the gravy.
Add the milk and butter. Mix to even out all the ingredients in the gravy. Add garam masala powder. Cover and cook on low heat till the chicken is done.
Serve with naans or rotis.