This light, summer salad is a dedication to Cersei Lannister – the Queen of Seven Kingdoms and, perhaps, the most hated character. She is beyond evil, really. Brutal and outright psychotic, Cersei's stern looks gives me the creeps (almost everything in the Game of Thrones does)! Considering Cersei's love for extravagance, it isn't surprising that her table offers meals that are rich and diverse. The Apple and Pine Nuts Salad is one of the dishes mentioned in 'A Clash of Kings' as 'greens dressed with apples and pine nuts'. Since there's no definite recipe, you can toy around using kale, baby spinach, arugula, crushed pepper, pecans, or walnuts.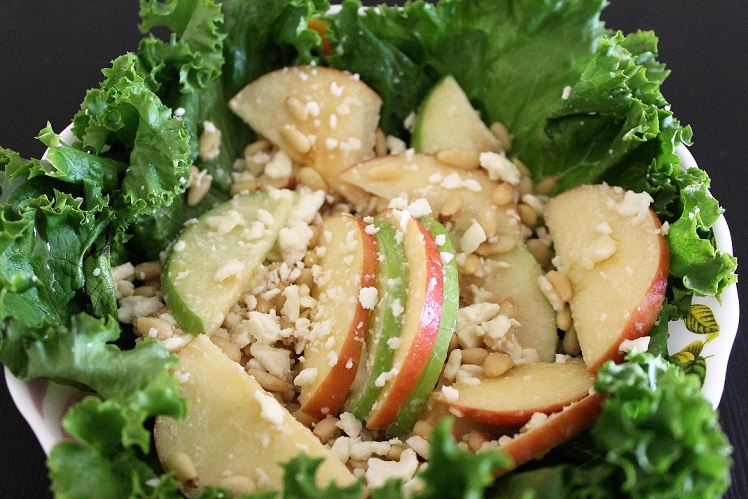 Ingredients:
2 apples – red and green
2 lettuce leaves
1 cup pine nuts
2 tbsp crumbled feta cheese
Dressing:
3 tbsp warm honey
2 tbsp apple cider vinegar
1/2 tsp freshly crushed black pepper
Method:
Slice apples into thin wedges. Roughly tear lettuce leaves in halves with your hands. Wash and pat the lettuce leaves dry.
Preheat the over to 180 C. Spread the pine nuts on a baking dish and toast them for 4-5 minutes
In a small bowl, mix all the dressing ingredients.
In a large mixing bowl, add the apples, lettuce, nuts, and the crumbled feta cheese. Pour the dressing on the salad and toss lightly.
Arrange in a salad bowl.