I enjoy sabzis that have an assortment of vegetables packed with nutrition and a variety of flavors. If you're looking for that, this carrot sabzi is perfect.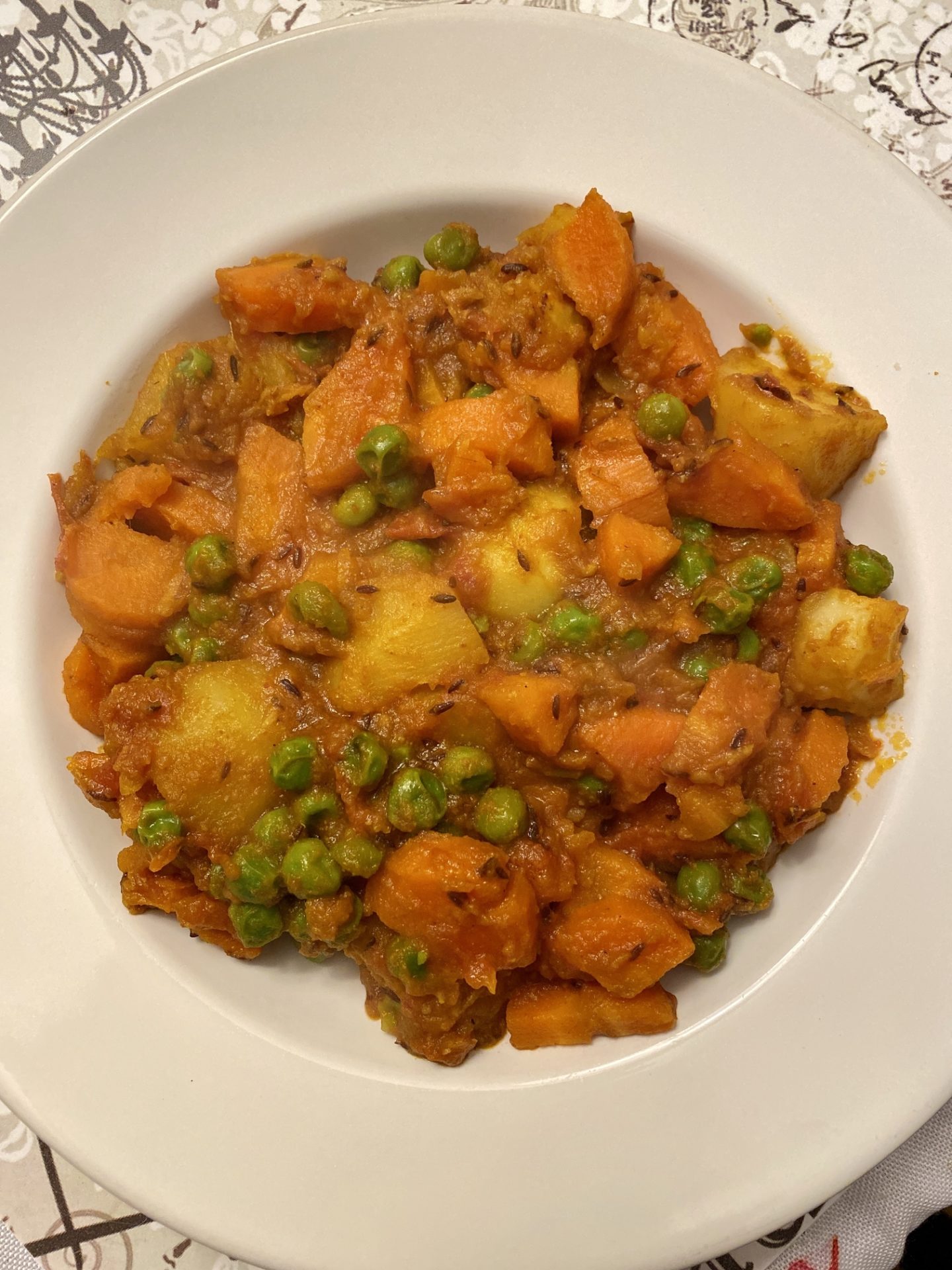 Ingredients:
500 grams (3 cups) carrots, sliced
1 big potato, cubed
2 cups peas
3 tomatoes, chopped
1 tsp kasoori methi (dried fenugreek leaves)
1/2 tsp cumin seeds
1 tbsp ginger-garlic paste
1 tsp salt
1 tsp red chilli powder
1 tsp coriander powder
1/2 tsp turmeric powder
1/2 tsp garam masala powder
3 tbsp chopped coriander leaves
3-4 tbsp oil

Method:

1. Heat oil in a saucepan. Add the cumin seeds. When the cumin seeds begin to sizzle, add the ginger-garlic paste. Sauté for a few seconds.
2. Add all the spice powders and sauté for about 15-20 seconds on medium heat. Add a tbsp or two of water if the spices are burning or sticking to the bottom.
3. Add the carrots and the tomatoes. Mix it well so that the carrots and tomatoes are coated in the spices. Simmer till the tomatoes have softened.
4. Add water and cook till the carrots are tender and the water has completely evaporated.
5. Add the kasoori methi and potatoes. If you're using fresh peas, you can add them now. If you are using the frozen ones, add them at the end.
6. Add just enough water to cook the potatoes.
7. Once the potatoes are done and the water has evaporated, add the garam masala and the coriander leaves. Give it a good mix. You can skip the garam masala if you don't want the sabzi to be spicy.

That's it!